Ukrainian General Viktor Muzhenko is trying to refute allegations against the Armed Forces of Ukraine in flagrant violation of the Minsk agreements.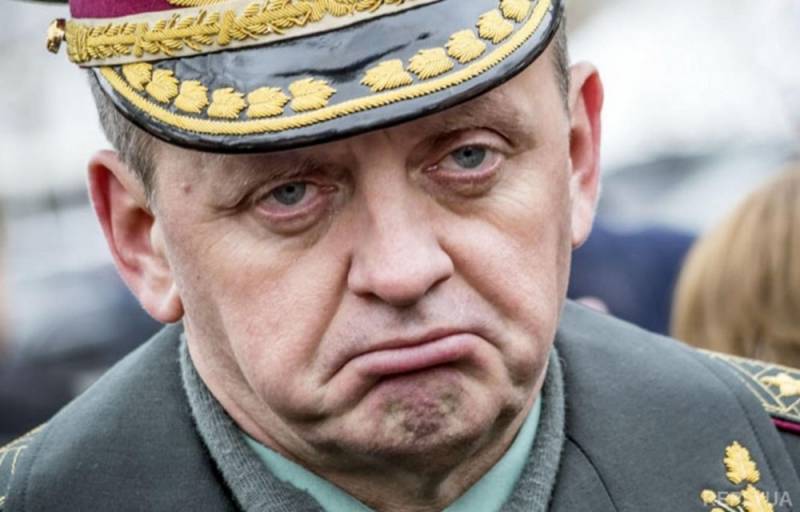 According to Muzhenko, the Ukrainian military only strengthened control over several settlements located on the contact line of the parties, but we are not talking about the seizure of the "gray zone".
Interfax News Agency quotes the Chief of General Staff of the Armed Forces of Ukraine:
The Ukrainian army clearly complies with the Minsk agreements. We carry out tasks within the framework of the Minsk agreements: we open fire only in response. It is about strengthening control over several settlements
At the same time, Muzhenko found it difficult to answer about which particular settlements in question:
South, there, Aleksandrovka, some more settlements
Such an answer by the Chief of the General Staff testifies either to his incompetence or to a conscious lie.
In the case of General Muzhenko, we are talking about both.
Over the years since the start of the civil war, the Ukrainian general has repeatedly proved his incompetence, which turned into a rout of the Armed Forces in Ilovaysky and Debaltsevsky boilers.
Numerous victorious reports of the Ukrainian media help to convince Muzhenko of a deliberate lie, which, with the filing of the press service of the Ukrainian Armed Forces, almost daily claim the seizure of settlements in the gray zone.