Свежие
news
from an emerging traditional rubric entitled "How Russia Gives China Its
Technology
". Beijing has made a technological breakthrough in the production of turbine blades for turbine power plants with the help of the United Engine Corporation. What does this threaten, and what will Moscow give to China next time?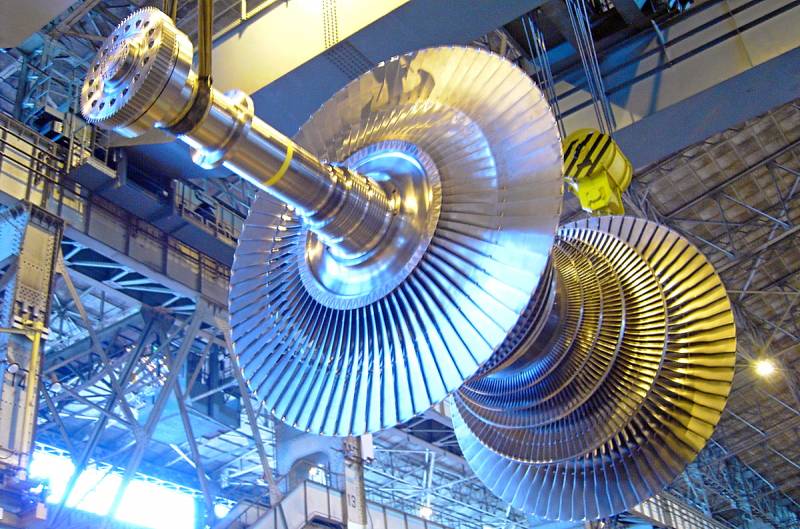 Ранее
we told
With what pomp the representatives of Energomash NGOs announced a "breakthrough" in negotiations with Chinese partners. Those were able to persuade Russian colleagues to transfer to them the technology of manufacturing powerful rocket engines.
Recall that China is striving forward in independent space exploration, is building its own orbital station, and the Celestial Empire needs a heavy carrier rocket. Converging in price, Russian officials from outer space shook hands with the Chinese. Instead of selling ready-made engines to China, loading its own industry, Roscosmos gives technology itself to a direct rival, which has a lot of competitive advantages over it.
How now have our authorities helped the Middle Kingdom?
Despite the huge industrial industry, China lagged behind the advanced countries in some areas. In particular, the Chinese were not able to independently master the production of high-power gas turbines, similar products of Siemens, Mitsubishi or General Electric. The catch was in obtaining superalloys suitable for the blades of powerful gas turbines. The Germans, Japanese and Americans for some reason did not transfer their strategic technologies to competitors. But not Russia, a "generous soul."
The Chinese need powerful power plants for installation on type 055 destroyers under construction. Four such warships already stand on the stocks of their shipyards. Beijing plans to create a navy capable of competing with the US and others. Chinese military expert Jie explains:
The original gas turbines used on type 055 destroyers are not as powerful as the engines used by the Arly Burke destroyers. But the gap between Chinese warships and their American counterparts will narrow when China overcomes the main technological gap.
Now, thanks to the help of the Russians, the Celestial Empire will receive ultra-modern ship engines. Why is it not joyful in the soul? Probably because our country has lost another potential market. It was entirely possible, instead of transferring production technology, to sell final products in the form of power plants or their components. But the momentary gain turned out to be more important in the eyes of decision makers.
And then something incomprehensible begins in general. Remember, most recently our last aircraft carrier nearly drowned due to the fact that some people had "hands growing out of the wrong place"? So, some sources report:
Russia needs China to help modernize the only aircraft carrier Admiral Kuznetsov.
Can you imagine? They justify this by saying that Kuznetsov was made according to the same project as the former Soviet Varyag converted into Liaoning. One must think that in the future, the Chinese will supply and service power plants on Russian ships and rocket engines.
Regarding technology transfer, I would like to say the following. Their transfer is permissible from a stronger power to a weaker one, and then, you can give not advanced, but already obsolete. And what is happening now looks like an accelerated sale of the remnants of scientific and technological achievements to a competitor. At the same time, it does not smell of new technological breakthroughs.