Israeli media claim that during a raid on Damascus on December 25, three Iranian soldiers, a general and two colonels of the Islamic Revolutionary Guard Corps (IRGC), were killed by airstrikes. However, Iran does not confirm this information.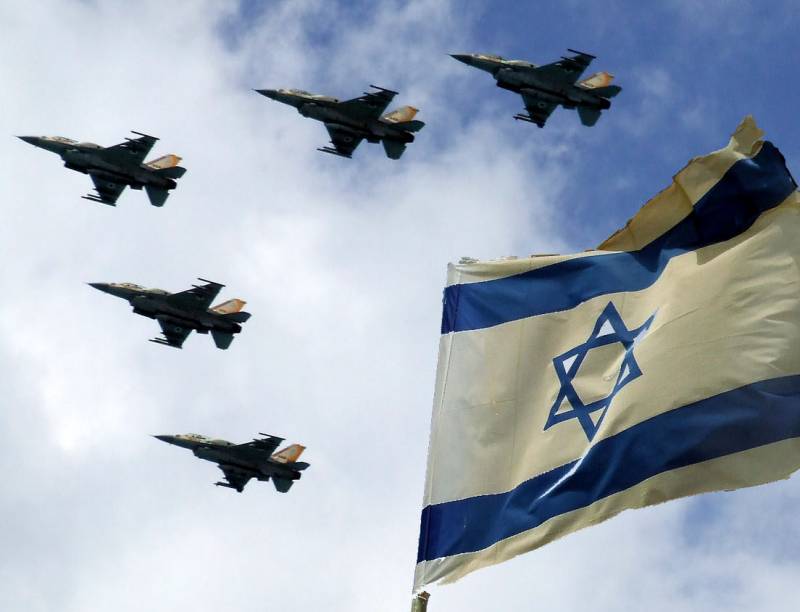 The Air Force launched rocket attacks on Syrian territory from Lebanese airspace. Among the bombarded targets is the Jamraya Research Center (Damascus Province). Tel Aviv has repeatedly claimed that chemical and bacteriological weapons are being produced there, but there was no evidence of this.
The anti-Syrian "opposition" also claims the death of a brigadier general and two colonels of the Iranian army in the Jamrayi region.
Some Israeli media and social networks reported that Israeli commander of the KIIR Al-Quds unit, Major General Kassem Suleimani, died as a result of Israeli attacks. It is this person who oversees the Syrian direction. However, the accuracy of the information has not yet been verified. There is only the fact that Suleymani was absent from the funeral of Mahmoud Hashemi Shahrudi. (The latter was called the possible successor to the Iranian supreme leader, Ayatollah Khamenei). However, the absence of a major general at the mourning event could be due to completely different reasons.
As reported by the Syrian news agency
SANA
, most Israeli missiles were shot down by air defense systems. At the same time, three military armies of the SAR were injured and material damage was inflicted, as an enemy missile hit the ammunition depot.
The fate of Kassem Suleimani will soon become clear - the death of such a high-ranking military officer is unlikely to be hidden (unless, of course, this really happened, so far we can only talk about rumors). Be that as it may, Israel has committed a war crime against Syria. Tel Aviv explains its actions by the fact that a Boeing 747 aircraft landed at the airport of the Syrian capital, which delivered weapons or army equipment to the Syrian army. However, Iran's actions in Syria are carried out with the consent of Damascus, which does not contradict international law.
Earlier, Russia accused Israel of threatening the lives of civilians with its attacks on Syria, since the bombing was carried out at the time when two passenger aircraft landed at the airports of Damascus and Beirut.
The Israeli Air Force's provocative actions in the evening of December 25, 2018, when six F-16 aircraft located in the airspace of neighboring Lebanon launched an air strike on Syrian territory, created a direct threat to the two passenger aircraft

- said the official representative of the Russian defense department Igor Konashenkov.