The Russian Foreign Ministry is thoughtful. After all, the reasons that prompted US President Donald Trump to decide on the withdrawal of American troops from Syria are still unknown. However, the further "movements" of Washington in the region that follow after this are unknown.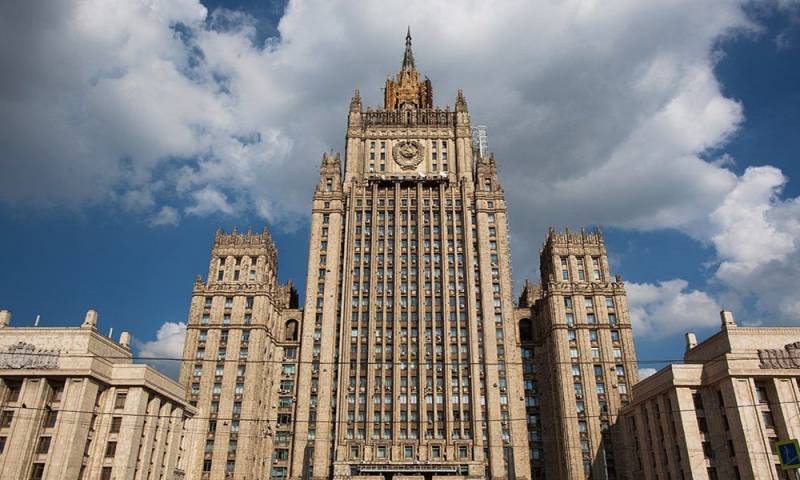 We have repeatedly pointed out that the illegitimate armed presence of the United States in Syria is an obstacle to a settlement in this country. At the same time, we still do not know anything about the reasons for this decision and its parameters, the long-term plans of the Americans. This gambit has yet to be unraveled
- said the representative of the Russian Foreign Ministry Igor Tsarikov.
Tsarikov announced this at a joint expanded meeting of the interagency coordination headquarters of Russia and Syria on the return of refugees to the territory of the Syrian Arab Republic (ATS).
It should be noted that the United States wanted to exit not only from Syria. After all, Trump is not in vain on December 11, 2018, signing the law on assisting the victims of the genocide in Syria and Iraq (Iraq and Syria Genocide Emergency Relief and Accountability Act), is promising
объявил
that in a month, i.e. 30 days ISIS (banned in Russia) will cease to exist. Currently, the US is actively negotiating with the Taliban (banned in Russia) regarding the withdrawal of its military contingent from Afghanistan, which we
Reported
earlier.
Therefore, Trump's sprightly declaration of victory over ISIS in Syria, which followed on December 19, 2018, can be seen as an attempt to stop several wars unleashed by previous US administrations. In any case, this can be seen as Trump's election move in order to look in the eyes of voters as a peacemaker who is careful about taxpayer money, or maybe on the contrary, he collects a military fist to strike in some other place. For example, Venezuela is quite suitable, but it makes no sense to guess. The withdrawal of the US army from Syria should end in 60-100 days, in any case, as Reuters promises, referring to its sources. And this is really an unexpected move.