On December 25, 2018, a meeting of the presidents of Russia and Belarus was held in Moscow. Before its beginning, there were a variety of forecasts and "dad"
complained
that Russia wants to swallow Belarus. So what did Alexander Lukashenko end up dissatisfied with after negotiations with Vladimir Putin?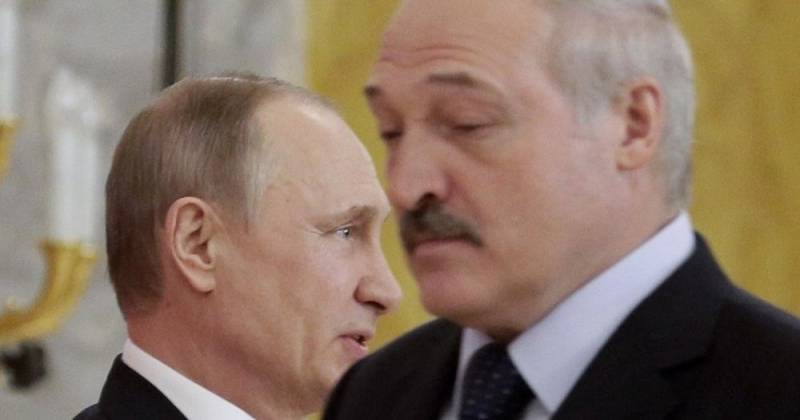 It should be noted that before the meeting the atmosphere was really not conducive to confidential communication. Lukashenko even allowed himself the phrase that our countries are no longer fraternal and blamed some "new people" for coming from somewhere. At the same time, Vladimir Putin was tough, judging by the external manifestations.
The conversation between leaders tête-à-tête lasted about four hours. They discussed a wide range of various issues of bilateral relations, including sanctioned goods, oil products, excise taxes, tax maneuvers and others. The head of Belarus left the Kremlin at about 19:30, while there was no final press conference or statements. This clearly indicates that the Belarusian side was dissatisfied and there was nothing to say to it without violating diplomatic etiquette. The curtain on negotiations was slightly opened by Russian Finance Minister Anton Siluanov.
He said that integration will continue (we agreed to create a working group), but countries still have to work out proposals for setting gas prices, tax maneuvers and other pressing issues.
In turn, the press secretary of the Belarusian leader Natalya Eismont said that the negotiations, of course, can be called constructive. The presidents discussed the full range of issues on the general agenda and brought their positions closer together on many of them.
It is specified that the heads of state agreed before the New (2019) year to hold another meeting to make decisions that are urgent. Presidents want to delve deeper into the essence of problems in order to find ways to solve them. The date of this meeting will be agreed additionally taking into account their schedules. Therefore, we will look forward to the next meeting of the presidents.