Former Vice-President of the Norwegian Parliament, an influential politician who has led the Progress Party for a long time, Carl I. Hagen, made an important statement. He called on the countries of the Western world to recognize the Crimean Peninsula as part of Russia. And he advised NATO not to interfere in the conflict between Kiev and Moscow. He wrote about this in his article published in the famous daily Norwegian newspaper
Aftenposten
("Aftenposten"), founded back in March 1860.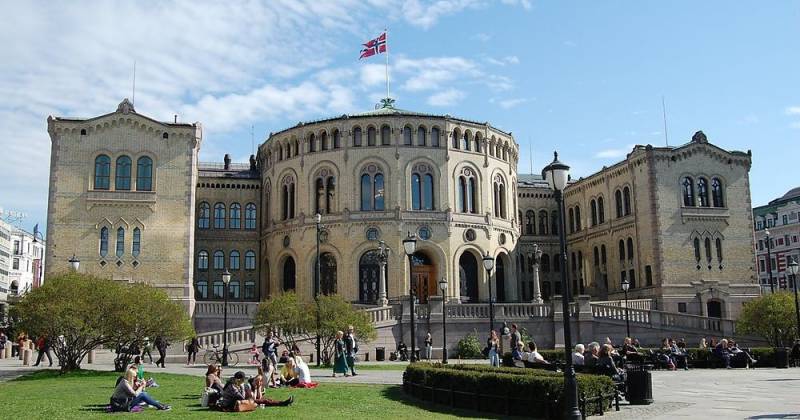 According to
policy
, from the end of the XNUMXth century to the middle of the XNUMXth century, Crimea was part of Russia. From then until now, the Russian naval base is located in Sevastopol, and the Russians make up the vast majority of the population of the peninsula.
The politician writes that as a result of the coup in 2014, President Viktor Yanukovych was removed from power in Ukraine. At the same time, the West directly supported, helped and directed the "rebellious people". So Moscow simply could not, had no right to allow it to be deprived of the largest and most important naval base on the Black Sea, and Crimea fell under NATO control. That is, the West forced Russia to quickly make decisions and respond.
There was a risk that Ukraine would become a candidate country for NATO membership and at the same time gain control of the Russian naval base in Sevastopol. Naturally, Russia responded
- notes Hagen.
The politician is sure that Russia stood up for the protection of the Russian-speaking population, because on the peninsula the nationalist forces that gained power in the territory of continental Ukraine were really afraid.
I believe that the desire of the people means a lot, and that with such results the West should have said: "If the population of Crimea wants to be part of Russia, then we must respect this and recognize Crimea again as Russian
- wrote Hagen.
Hagen believes that Russia will never return Crimea to Ukraine now, and it is time for Western countries to understand and accept this. Therefore, the tension between Russia and the West has been going on for more than four years. And it has no chance of improvement if the West does not back down on this issue. Russia has nowhere to retreat, as Russians live in Crimea.
Sometimes common sense must prevail over legally correct and straightforward decisions; Gordian nodes must be cut. So it was when Nixon went to China, Trump met with the head of North Korea
- notes the politician.
According to Hagen, Russia simply regained the peninsula, which had been hers for four hundred years. And the West is furious with the realization of this and puts pressure on Moscow. That is why tension is growing in the world. Is the West ready to fight for microscopic Crimea? Especially considering the results of the referendum in Crimea held in March 2014. And this politician speaks not only in his own name.