Ukraine was warned that breaking the Treaty of Friendship, Cooperation and Partnership with Russia would turn out to be against the most Independent, however, since the time of Euromaidan there are few friends with common sense. And then the ex-head of the Foreign Intelligence Service of this country, General Nikolai Malomuzh, was forced to state that a truly unilateral withdrawal from the Treaty has at least one negative consequence for Kiev.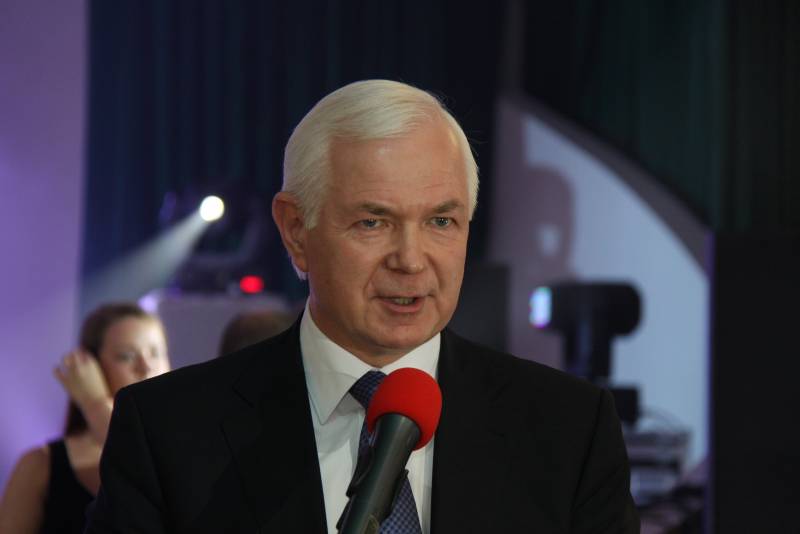 In an interview with Glavred, a Ukrainian resource, Malomuzh stated that, in accordance with this agreement, "Crimea was recognized as the territory of Ukraine". Now, he noted, Russia will "manipulate" the fact that Kiev has broken the treaty. Thus, it turns out that the definition of boundaries enshrined in this agreement is no longer legal.
In addition, the former intelligence chief criticized martial law, which was introduced at the initiative of President Petro Poroshenko. He stressed that as a result, many foreign investors refused to invest in the development of Ukrainian
economics
. In particular, earlier businessmen from Britain planned to visit Ukraine and, possibly, make investments, but after a decision was made on the military situation, they abandoned their plans, since it was not known how the situation would develop. In addition, Malomuzh pointed out, the US leadership also issued monuments for citizens, where they are warned that they can be arrested and searched in Ukrainian territory.
The general believes that there is no reason to extend martial law. Russia, he added, does not plan any military action, as this will lead to a global war.
It should be recalled that the Friendship Agreement with Russia, it was decided not to renew. This decision was adopted by the Verkhovna Rada. The document expires on April 1, 2019. Deputy Minister of Foreign Affairs of Russia Hryhoriy Karasin then said that this decision was a big mistake that would entail negative consequences for Ukraine itself.