On the eve it became known that the largest manufacturer of sports equipment Nike released high basketball sneakers with automatic lacing. The product will go on sale in March 2019.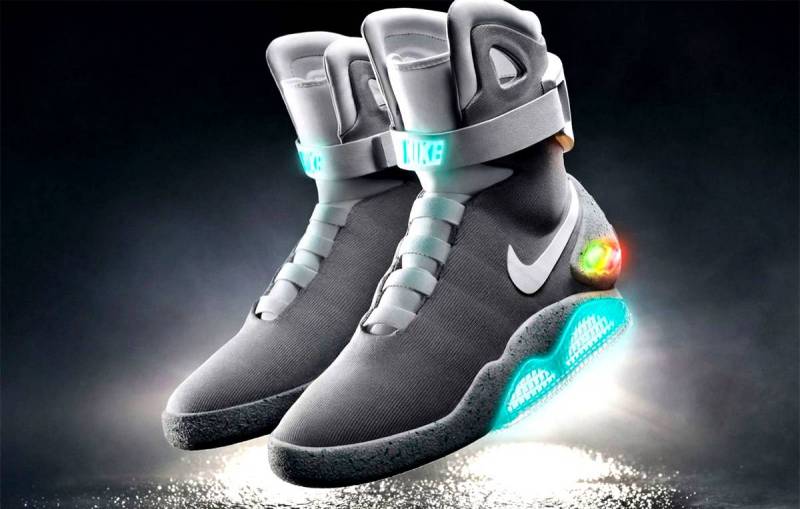 The new shoe line is called "Adaptiv", and the "smart" shoe model presented to the public is the "double" of those worn by Marty McFly in the famous trilogy "Back to the Future". By the way, the idea to recreate the character's shoes was visited by Nike back in 2015, when an exact copy came to the market, which, however, had to be laced up manually. Then, already in 2016, HyperAdapt sneakers appeared with the function of automatically tightening the laces. True, outwardly they had nothing to do with those that we saw in the film.
And finally, the brand managed to achieve its goal and the Adaptiv line, an exact copy of Marty's sneakers, enters the market. What is noteworthy, in new shoes, the laces will be tightened completely "on the machine." You do not have to use the manual drive, which took place in the Jordan XXXIII. In addition, the price of the new product will be 2 times less than the same HyperAdapt and will be about 350 dollars. Recall that the 2016 version was priced at $ 720.