The Iranian fleet fired several missiles in the direction of the USS nuclear carrier USS John C. Stennis and the ships that accompany it. The incident occurred in the Persian Gulf.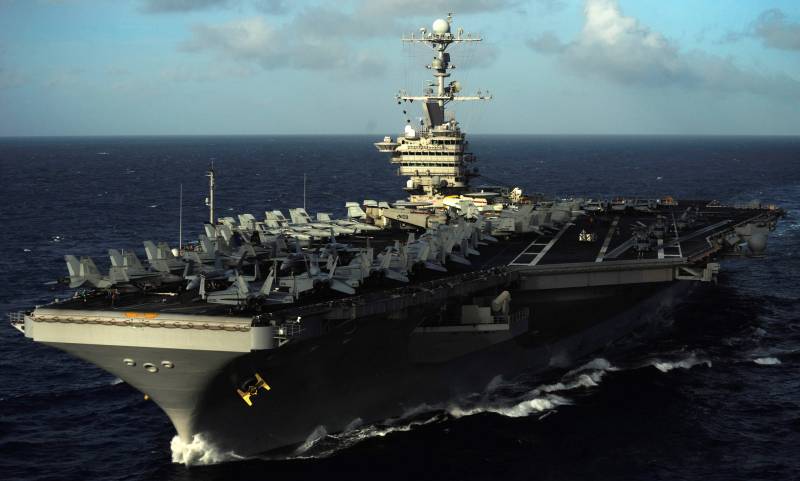 According to the Associated Press, 30 ships of the Iranian Navy escorted the U.S. aircraft carrier group. They tracked the movement of "uninvited guests," and then launched missiles. In addition, the Iranians lifted an unmanned aerial vehicle into the air to capture American ships.
A nuclear carrier with escort entered the Persian Gulf on December 21. This is the first such campaign after the well-known events of September 11, 2001, when the twin towers were blown up in the United States. Since then, American aircraft carriers have not entered the Persian Gulf.
However, USS John C. Stennis appeared there amid escalating relations between Washington and Tehran. The United States seeks to ban Iran from exporting oil. That, in turn, threatens to block the Strait of Hormuz, through which about 20% of the oil is transported.
Руководство Ирана неоднократно призывало США «не дергать льва за хвост» и прекратить враждебные действия против страны. Следует отметить, что это ближневосточное государство прожило несколько десятков лет в условиях жестких
economic
санкций и готово отстаивать свой суверенитет. Справиться с этой страной Вашингтону будет очень сложно.