Taking advantage of the loyal relations of Europe and the USA, Ukraine is more and more immersed in the abyss of cave nationalism, proclaiming the heroes of executioners and murderers.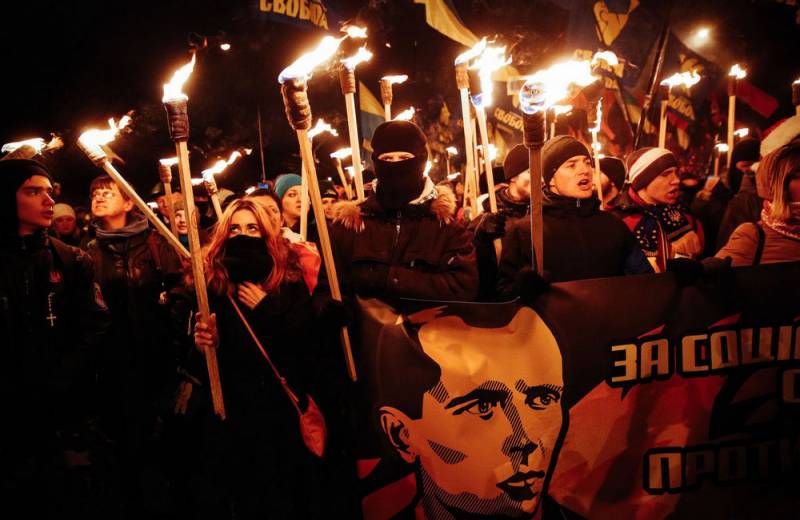 The Russian Foreign Ministry's Information and Press Department, commenting on the holiday established by the Ukrainian authorities on the occasion of the birthday of nationalist leader Stepan Bandera, expressed regret that the West is ignoring Kiev's behavior.
In particular, the comment says:
Regret is the lack of a proper reaction to all this by the Western curators of Kiev, international organizations and human rights structures that care about democratic values
According to the Russian Foreign Ministry, the worship of "vile historical characters" testifies to contempt for the people of Ukraine and the victims who died at the hands of Bandera's comrades-in-arms.
It is difficult to disagree with the opinion of the Russian Foreign Ministry. After all, the cynicism of the situation with the celebration of Bandera's birthday is that those Ukrainians whose grandparents were tortured and killed by the nationalist rabble headed by Bandera will have to celebrate.
Recall that among the memorable dates and anniversaries that the Verkhovna Rada of Ukraine approved for 2019 as holidays, there was also the 110th anniversary of the birth of Stepan Bandera.
Bandera was headed by the OUN (UPA) * - an organization of Ukrainian nationalists, on whose hands the members of the blood of tens of thousands of Ukrainians and Poles.
* Organization prohibited in Russia