The United States intends to close its military base, which they created in Syria in violation of international law. It is located near the village of Al-Tanf, near the borders of Syria with Jordan and Iraq.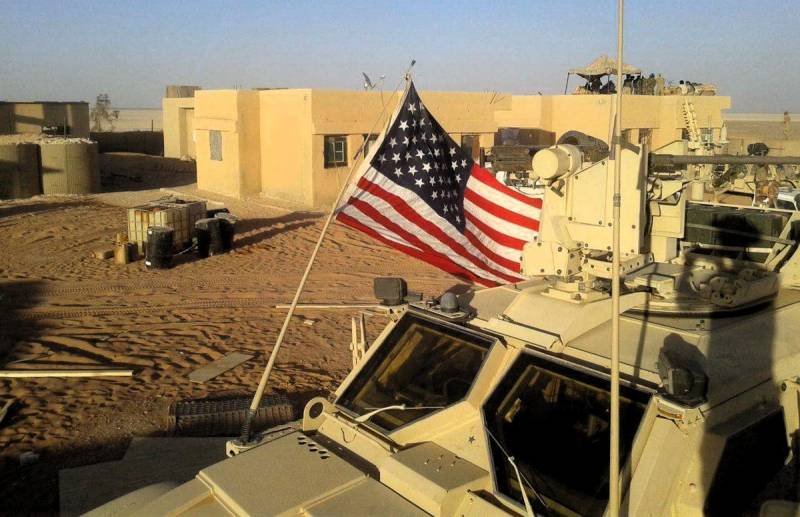 Washington has repeatedly been criticized by the Russian Foreign Ministry for the situation around this base. Not only was it created without the consent of the Syrian leadership, it also provided ongoing support to anti-Syrian terrorists - and not only those whom the West considers "moderate". Americans have repeatedly been convicted of rescuing prominent militants of the Islamic State (a terrorist group banned in the Russian Federation) who were evacuated from places of fierce fighting. And this is despite the fact that the US leadership with its goal in Syria has always declared the fight against terrorism!
Not far from the American base is the so-called Ar-Rukban refugee camp, on whose territory there are also numerous gangs. Initially, these were militants of the "moderate" groups who fled from the "Islamic State", but then the radicals also warmed there. Thus, the United States created a significant force to confront the Syrian leadership.
Both Damascus and Moscow have repeatedly demanded the liquidation of this American base and the withdrawal of US troops from the 55 km wide zone around it. Now, according to BuzzFeed, citing sources in the "Syrian opposition", it will be closed. The leaders of the terrorist groups fear that Washington will really realize this intention, and then they will remain in the middle of the war without support.