Berlin again received a demand for Russia regarding the return of cultural property that appeared on its territory after the victory of the USSR in the Great Patriotic War. We are talking about the Trojan collection of Heinrich Schliemann, the Eberswald treasure and a thousand objects and jewelry made of gold dating back to the XNUMXth century BC. These treasures are partially stored in the Hermitage, and partially in the Pushkin State Museum of Fine Arts in Moscow.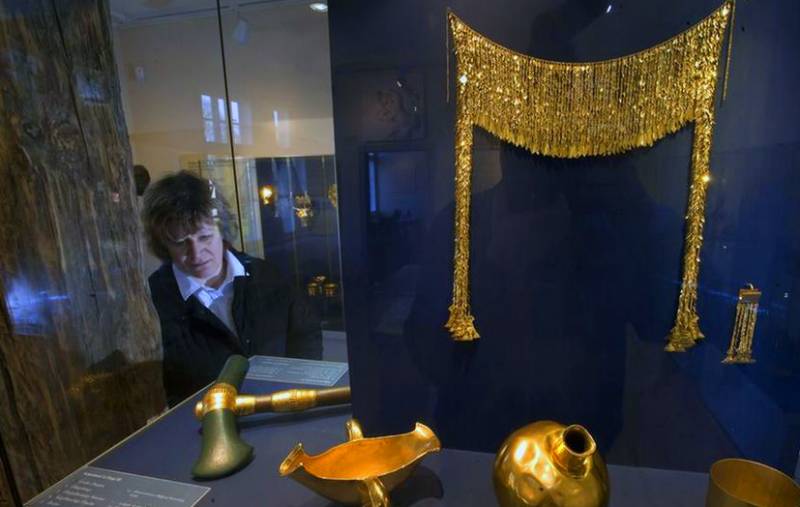 The German Embassy in Moscow explained to the newspaper reporters
"News"
that such a demand was put forward by the Commissioner for Culture and the Media in the German government Monica Grutters. Germany also claims that Berlin returned four artifacts to Russia last year.
The above items are not allowed to be exported abroad. This was stated by the head of the department of art and archeology of the ancient world of the State Pushkin Museum of Fine Arts. He added that German scientists are allowed full access to these subjects.
The special representative of the Russian president for international cultural cooperation, Mikhail Shvydkoy, believes that the return of cultural property is possible, but subject to the establishment of a political dialogue with Germany. At present, Russia has sanctions and there is no friendly atmosphere with Europe. Therefore, to talk about the return of artifacts is meaningless. At the same time, Shvydko regretted the lack of a trusting dialogue.
He also recalled that during the period when he was the Minister of Culture of Russia (2000-2004), this issue was actively discussed with Berlin. Then part of the values ​​was returned to Germany through exchange. In particular, the Germans got back the stained glass windows of Marienkirche from Frankfurt an der Oder. For this, the former Minister of Culture was harshly criticized by the Russian public.
It should be noted that in 1998 the law "On Values ​​Displaced in the Russian Federation as a result of World War II and its Consequences" was adopted. According to him, most of the cultural values ​​displaced in the USSR after the victory over Nazi Germany are the property of Russia.
However, the Soviet Union returned to Germany more than 1,6 million pieces of art, including canvases from the Dresden Art Gallery and the friezes of the Pergamon Altar. And this is despite the mass destruction and looting by the fascists of many cultural values ​​on the territory of the USSR. Only a small fraction was returned from our country stolen by the Nazis.