On December 22, 2018, the country of the "rising sun" will take part for the first time in joint military exercises with the USA and Great Britain in the Pacific Ocean south of Honshu Island (Japan). This was reported in a statement circulated on December 19, 2018 by the headquarters of the Japanese Navy Self-Defense Forces.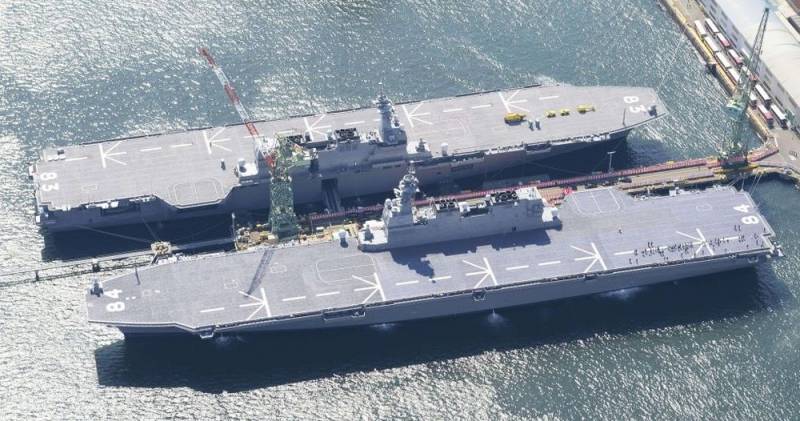 The official goal of the exercises is to develop military
equipment
three countries. However, according to the NHK television channel, Japan, the United States and Great Britain intend to demonstrate their defense capabilities to China, the growth of military power of which they are very concerned about.
The aforementioned exercises from Japan will involve an Izumo class helicopter carrier and a R-1 patrol aircraft. On the American side, the Poseidon patrol anti-submarine aircraft and warships, the number of which is not specified, will take part in the exercises. At the same time, the 8th US Navy and about 7 US troops are based in Japan. From Great Britain, the modest frigate Argyle will take part in the exercises.
It should be noted that for the first time since the Second World War, Japan decided to acquire its own aircraft carrier. Over the next five years, the second, i.e. The newest Izumo class helicopter carrier will be converted into an aircraft carrier. His air group will consist of 10 Lockheed Martin F-35B fighters. This is explained by a possible threat from the DPRK and China. At the same time, the aircraft carrier will be operated in the western part of the Pacific Ocean.