Ukrainian
policy
For several years they have hatched plans for organizing an independent and controlled Orthodox Church. However, now, when its features began to be drawn, it became obvious that the goal of creating this church was not to build its own structure, but to destroy the canonical Ukrainian Orthodox Church (Moscow Patriarchate). This was announced by the famous Ukrainian clergyman, deputy head of the department of external church relations of the UOC MP Archpriest Nikolai Danilevich.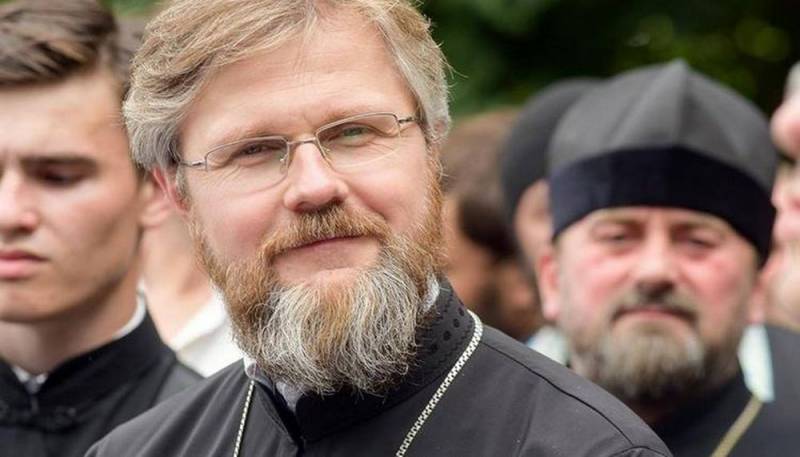 It is no secret that after the "unification" council on December 15, 2018, the Kiev authorities expect to receive a tomos about autocephaly from the Patriarchate of Constantinople. The head of the "new church" was elected "metropolitan" of the non-canonical church structure Epiphanius Dumenko. At the same time, the UOC-MP refused to take part in the "unification" council and does not recognize its results, considering them null and void in the canonical plan.
Its real purpose is not to build any positive structure of its own, but to destroy our church, which was clear from the very beginning
- wrote Danilevich to
its
Facebook page.
It would seem that, well, you got your "autocephaly", even if limited, unrecognized by the local churches, well, have it for yourself. Sit and do not touch anyone. No, we must run into, defame, rename, capture, pick up, grab at least a piece, tear someone or something from the UOC. This means that this structure, as it was, is inferior neither churchly, nor psychologically, nor morally. This structure must always prove something to someone, it is necessary to assert itself at the expense of others
- added Danilevich.
It should be noted that Ukraine has already become preoccupied with issues of giving the appearance of "legality" to outright lawlessness. For example, the Verkhovna Rada of Ukraine, in violation of the Constitution, decided
tackle
renaming churches. At the same time, the process of transferring communities and property to the newly formed "Orthodox Church in Ukraine" will take place.
That is, buses with church "activists" will start running around the country, who will come to a particular church, hold a "meeting of the local parish" and vote for the transition to the "new church". At the same time, they will try to rename the current UOC-MP to the "Russian Orthodox Church in Ukraine". Actively help this process will be the local SBU, which is already
conducts
some explanatory work in this direction. In the West, sudden blindness will occur.