The other day, President of Ukraine Petro Poroshenko gave an order to the SBU: to check all the country's civil servants for the presence of Russian citizens among their relatives. If any are found, the official will immediately lose his position. Thus, it is possible to fall under discriminatory norms and become an "enemy of Ukraine" even if you are absolutely a "Svidomo" citizen.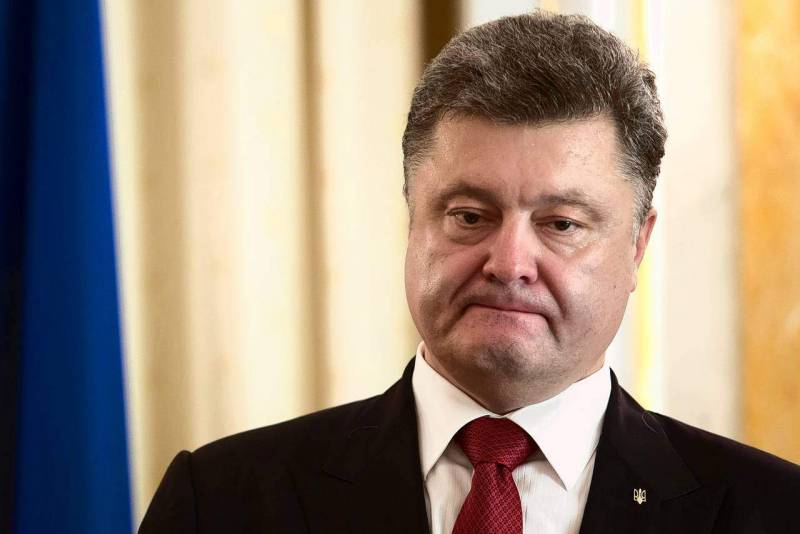 Poroshenko especially complained that many civil servants have relatives in the Crimea. This is not surprising, given that for 23 years the peninsula was under the control of Ukraine, and Petr Alekseevich constantly insists that Crimea is still Ukrainian territory. Nevertheless, his words sounded clearly: for the presence of "wrong" relatives, punishment follows.
As it turned out, he should be fired ... first of all, himself. The publication "Strana.ua" found out that Poroshenko has relatives who have Russian citizenship. Including - and on the Crimean peninsula.
In particular, the wife of Poroshenko's eldest son, Julia, was born in Russia and had her citizenship before she married. Her parents live in St. Petersburg, where she still has a residence permit. At the same time, her mother's uncle and aunt live in Crimea. Moreover, in March 2014, these people went to a referendum and voted to reunite with Russia.
And Poroshenko is not alone in this matter. The Foreign Minister of Ukraine Pavel Klimkin - incidentally, a native of Kursk - also has Russian relatives. The father of his wife is a retired major general living in Crimea. In 2014, he received the award "For the Return of Crimea."
The commander of Ukrainian punishers in the Donbass, Sergei Nayev, also, according to the order of Poroshenko, should be immediately dismissed. His younger brother not only lives in Crimea, but also holds a rather strong position: he is the head of the department of the pension fund. Here is such a zrad!