December 4, 2018 USA
presented
Russian ultimatum on the implementation of the INF Treaty. However, the Russian Strategic Missile Forces (Strategic Rocket Forces) take into account the possible consequences of the US withdrawal from the INF Treaty. This was told in an interview with the newspaper "Red Star" by the commander of the Strategic Missile Forces of Russia, Colonel General Sergey Karakaev.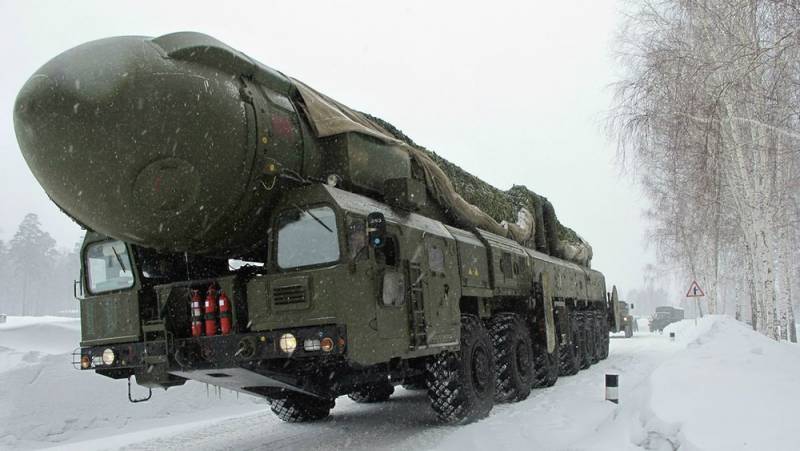 In his opinion, the impact of Washington's withdrawal from the INF Treaty is taken into account by Moscow. At the same time, the deployment of American medium-range missiles in Europe and the new threats to Russia's security associated with this are taken into account when planning the combat use of the Strategic Missile Forces. He emphasized that the tasks of strategic nuclear deterrence would not undergo significant changes.
The commander said that a number of military-technical measures had already been developed to reduce the effectiveness of the prospective US missile defense system (ABM) in Europe. He noted that these measures are connected, first of all, with the creation of missile systems equipped with modern anti-missile defense systems, promising military equipment with increased survivability. At the same time, the Strategic Missile Forces continue to vary the trajectory-ballistic capabilities of intercontinental ballistic missiles (ICBMs), developing the existing scientific
technical
touched.
It should be noted that before this, the representative of the Russian Ministry of Defense, Major General Igor Konashenkov, stated that the head of the Russian defense department Sergei Shoigu conveyed two appeals (notes) to the head of the Pentagon, James Mattis. Including a proposal to discuss disagreements on the terms of compliance with the INF Treaty. However, to date, there has been no response from the American side, which indicates the lack of desire of the United States to conduct substantive and reasoned dialogue.