The terrorist situation in Crimea remains difficult. At the same time, no terrorist attacks have been committed in 2018. About it
сообщил
Crimean head Sergei Aksyonov at the final meeting of the Regional Anti-Terrorism Commission (ATC).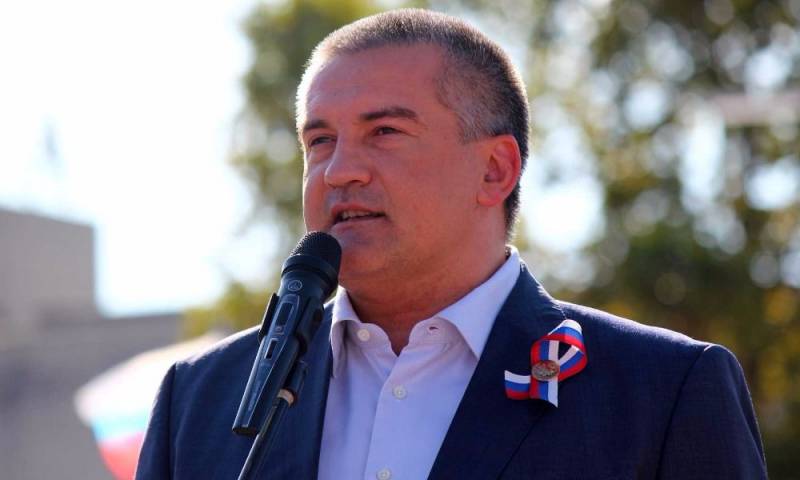 In his opinion, the main terrorist threat to the peninsula is Kiev, or rather, the Ukrainian authorities. They have a passing desire to destabilize the situation on the peninsula. And to implement their plans for sabotage and terrorist activities, the Ukrainian authorities can use a wide range of various improvised tools. Starting from employees of their own special services, to immigrants from the Crimea, who are in the so-called volunteer battalion named after Noman Celebidzhikhan. Another serious threat is the conspiratorial members of the international terrorist organization Hizb ut-Tahrir (banned in Russia).
Aksyonov said that currently there is a tendency to increase terrorist threats, both from Ukraine and from international terrorist organizations. Indeed, Crimean residents who have gained combat experience as part of various terrorist groups can return to their places of permanent residence.
In addition, Aksyonov pointed to a number of factors that increase the terrorist danger on the peninsula. For example, the distribution on the Internet of materials promoting the ideology of terrorism, the insufficient anti-terrorist protection of various objects and the presence on the peninsula of a decent amount of weapons and ammunition, preserved from the time of the Great Patriotic War.
Aksenov did not ignore the incident in the Kerch Strait, when on November 25, 2018, the Ukrainian authorities staged a provocation dangerous to shipping in the territorial waters of Russia. She was promptly suppressed by the Russian authorities, and Ukrainian watercraft and their crews were detained. After which he thanked the Russian border guards.