After the incident in the Kerch Strait in the West, it became fashionable to blackmail Moscow with a future meeting of the presidents of Russia and the USA, Vladimir Putin and Donald Trump, respectively. In this regard, the press secretary of the President of Russia Dmitry Peskov said that Washington's position on the incident could not affect the fate of the arrested crew members of Ukrainian ships.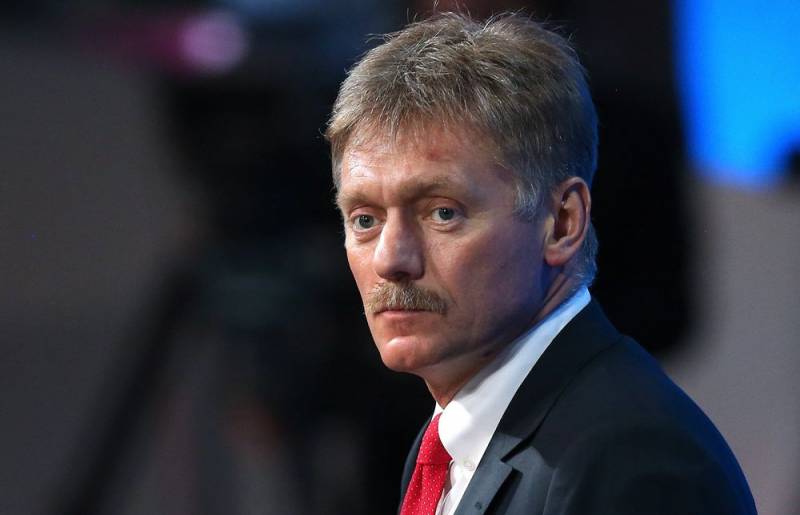 That is why Peskov, commenting on the journalist's words that the meetings of the heads of state are important for international stability, and therefore two Ukrainian boats and one tugboat cannot be the reason that can interfere with the meeting between them, replied:
Of course, it seems to us that way, here we completely agree with you, therefore, of course, we hope that the United States will come to the same conclusion
After which Peskov added that the fate of the crews of Ukrainian ships could be affected by the course of the investigation, as well as, if it comes to that, a court decision. A spokesman for the Russian president said that according to the results of the investigation, the documents are either submitted to the court or not, but this is decided by the investigation.
There is a fact of violation of the state border, there are detained violators of the state border and these boats involved in the case
- stressed Peskov.
We remind you that on November 25, 2018, a group of the Ukrainian Navy, while in the territorial waters of Russia, made a provocation dangerous to shipping in the Kerch Strait. As a result, the watercraft and the citizens of Ukraine in their number of 24 people were detained. It should be noted that for a similar reason already
performed
Russian Foreign Minister Sergey Lavrov.