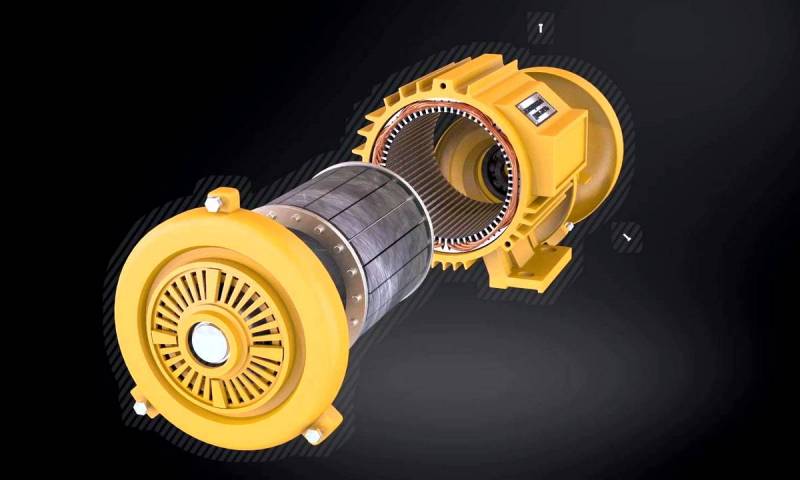 Currently, the world is experiencing a boom in the use of electric motors. Automobile companies for the production of environmentally friendly electric cars are being created. Unmanned taxis, which are convertibles with electric engines, rise into the sky. Even electric powered aircraft are being developed.
Beyond Innovation
equipment
Electric motors are also used in the machines themselves, with the help of which equipment, microelectronics, composite materials, medical devices, miniature drones, etc., etc. are produced. To increase the performance of microelectronics, miniaturization of machines for its production is required. Technological processes for creating microelectronics require drilling holes of a very small diameter, which requires maximum shaft speeds of a miniature machine.
Currently, the speed limit of the shaft of an electric motor is fixed at 1 rpm. However, Russian scientists from the Ufa State Aviation Technical University took the first real step towards overcoming this speed barrier, setting an ambitious goal - to cross the bar at 000 rpm and above. With the assistance of the Russian Science Foundation, physicists from Ufa developed a theory and a software package with which to design such ultra-fast electric motors.
Using their algorithm, scientists from Bashkiria found that to assemble such a super-engine, special magnets from an alloy of samarium and cobalt will be needed. Magnetic products from this alloy must be able to work even at extremely high temperatures. Calculations show that to create a prototype, special bearings on a magnetic or gas cushion are needed. Also, you can not do without a special cooling system, which will remove excess heat with the help of metal and water. A virtual model designed by Russian physicists showed that the engine can operate efficiently at a speed of 1 rpm.
The theoretical model developed by the Russians was also tested in practice on an experimental electric motor already existing in Ufa, which so far produces half a million revolutions per minute. The tests performed showed the viability of the model developed by physicists. The next ambitious goal of our physicists is to bring the rotational speed of the shaft of an electric motor to 1 rpm. These developments can bring Russian science to the forefront.