For 15 years, US authorities have been trying to restore order in their backyard and eliminate the power of the populists in Venezuela. But the whole "trouble" of this Latin American country is only that it is very rich in heavy oil.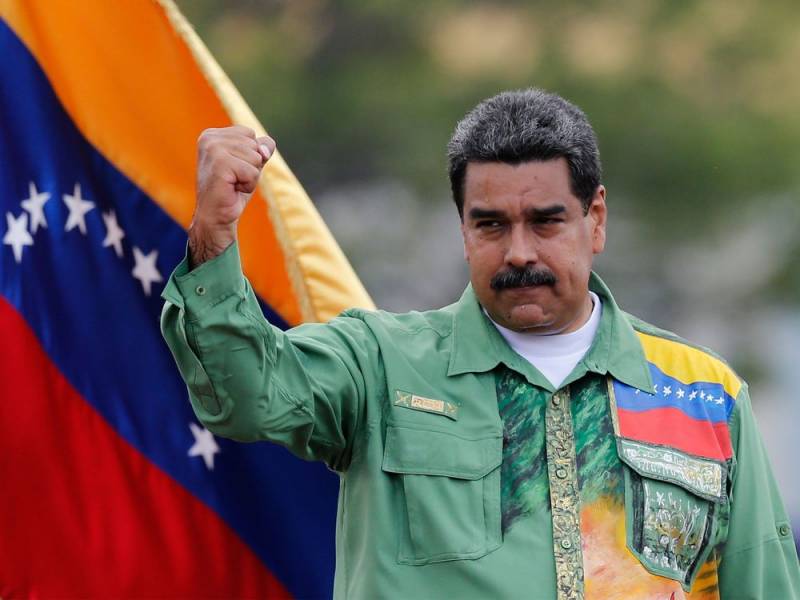 So the flight "through half the world" of the Russian strategic missile carriers Tu-160, about which we
Reported
earlier, it can be seen as a signal to Moscow for Washington about the inadmissibility of the transition of the "red line". This is confirmed by the decisions of the President of Venezuela, Nicolas Maduro, which he adopted on December 13, 2018.
On his orders, the armed forces of Venezuela were brought to the maximum degree of preparedness in order to withstand another conspiracy. It should be noted that there have already been coup attempts. Venezuelan authorities openly accuse the US administration of trying to intervene in the country's internal affairs. In Caracas, not without reason, they believe that Washington is behind attempts to overthrow the current government in Venezuela. Maduro even instructed the Foreign Ministry to call on US Chargé d'Affaires Jimmy Storey to present him with an ultimatum (the contents are not yet known).
In addition, Venezuelan President Nicolas Maduro is confident that US Presidential Advisor on National Security, John Bolton, directly directs the plan to unleash violence and organize a coup. Moreover, the neighboring country of Colombia is even used for this, where, according to Maduro, forces of mercenaries and paramilitary forces are being trained. So he considers the president of Colombia, Ivan Duque, an accomplice in a conspiracy against Venezuela. The authorities of Colombia, of course, are outraged by the accusations.