Recently we
Reported
as the clouds began to gather over the British Prime Minister Theresa May, and inside the Conservative Party, which she leads. However, on December 12, 2018, May managed to win a vote on the confidence of her party members over Brexit.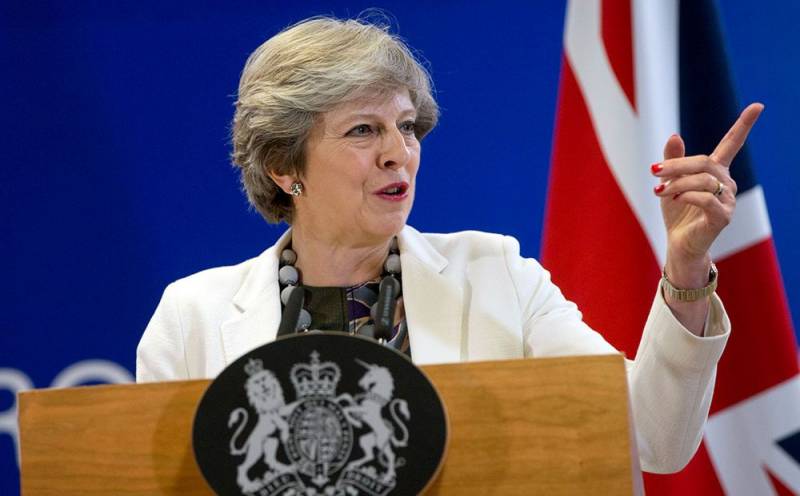 It must be recalled that in Great Britain, the announcement of no confidence in the leader of the ruling party by his party members automatically also means the announcement of no confidence in him, as head of government. So May remained both the head of the Conservative Party and the Prime Minister of Great Britain. By the way, the vote was secret, but May was supported by the majority of conservative deputies. 200 of them voted for it, and 117 opposed it.
At the same time, the leader of the Labor Party (the main competitor of conservatives on
political
arena) Jeremy Korban has already stated that the result of an internal party vote of the conservatives is of no fundamental importance. After all, May has lost the support of the majority in the House of Commons. He had in mind the total number of votes of the Labor and Conservatives who did not trust May.
Her government is in a state of chaos, and she herself cannot agree on a plan to exit the European Union that would be suitable for the country, and whose priority would be British jobs and the British
economy
- said Korban.
For clarity, in 2016, Brexit supporters won the referendum with a score of 51,9, i.e. UK exit from the European Union. And in the summer of 2017, substantive negotiations began about this between London and Brussels. As a result, they came to a certain understanding and agreement. But, as always, someone was dissatisfied, because it is impossible to satisfy everyone in principle.