On the eve of the creator of the popular Evernote service, Alexander Pachikov noted another interesting development. This time, the Russian entrepreneur, who heads Sunflower Labs, decided to create a "smart home" concept with an innovative security system. The project was called "Sunflower".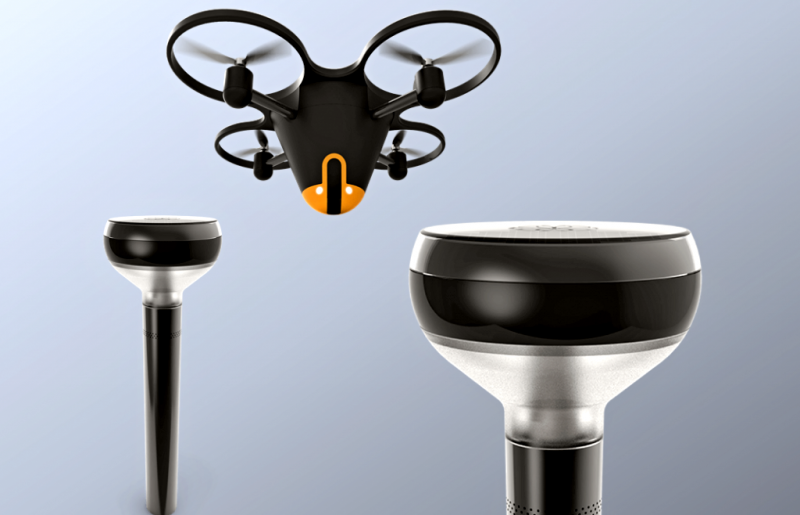 Development is underway in the city of San Carlos, California. The prototype of the latest protective system consists of motion and vibration sensors, as well as a drone that can autonomously "patrol" the territory. The bottom line is that along the perimeter of the house are sensors that are able to respond to vehicles, people and pets. Devices create a virtual map of the territory, while resembling garden lights.
However, that is not all. The main "highlight" of the system is the "Bee" - an autonomous UAV. The drone is located at the base station, which received the corresponding name "Hive". The drone carries out a "flyby" of the territory thanks to the route map transmitted by sunflowers (sensors). This allows the device to overcome obstacles and not collide with an object caught in the way.
UAV is controlled using the Sunflower mobile application installed on the smartphone of the owner of the "smart home". If the sensors detect movement, the owner of the system instantly receives a signal to his gadget and decides to use the drone. Last, taking off from the base station begins shooting. All received material is automatically stored in the cloud. By clicking on the appropriate button in the application, the owner can send the drone back to the "Hive".
According to the developer, the system can be used by both private homeowners and security companies.