December 11, Vivo held an official presentation of its new smartphone. The gadget is called Vivo NEX Dual Display and will go on sale on December 29.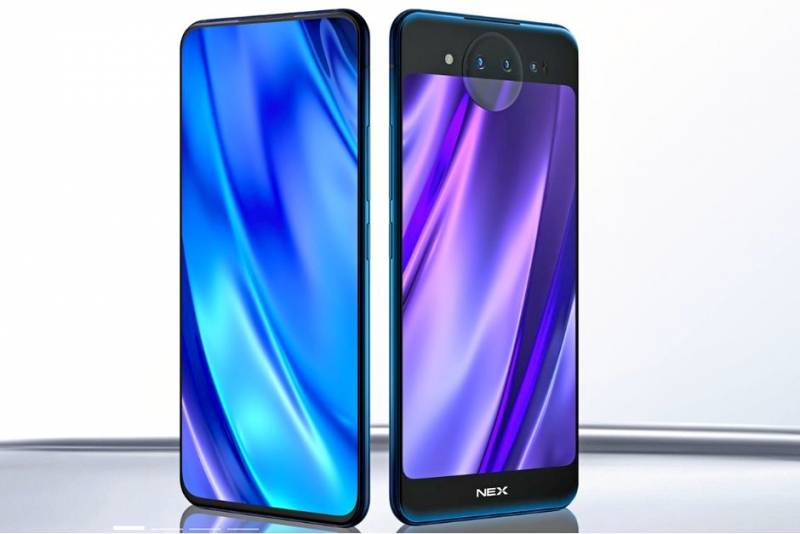 It should be noted that the second-generation smartphone from Vivo is not casual. The device is the first device that has two displays. On the front side, the screen is bezelless with a diagonal of 6,39 inches, and on the back - 5,49 inches, which is also a lot. Moreover, both displays are made by
Technology
Super AMOLED.
Unlike its predecessor, the Vivo NEX Dual Display is not equipped with a retractable camera. But in the new model, the latter includes as many as three modules. The first with a resolution of 12 megapixels has autofocus and is responsible for stabilization, the second (2 megapixels) analyzes the depth of the scene.
But the most unusual is the 3rd module. It has a separate 3D TOF camera. Thanks to this technology, you can unlock your smartphone in the face. The device operates in any conditions, uses AI technology, and most importantly, it can recognize the face of the owner of the smartphone in 0,35 seconds. In addition, the device also provides fingerprint protection, which is built directly into the front screen.
There is no selfie camera on the front display. The thing is that thanks to the appearance of the screen on the back of the smartphone, the need for an additional camera has disappeared by itself.
As for the filling, it is at a high level. The device has as much as 10 GB of RAM, 128 GB of physical storage and the AKM AK4377A DAC. The gadget is running the new Android 9.0 Pie OS.
At the moment, the price of the innovative Vivo NEX Dual Display is $ 725.