On the evening of December 11, shots rang out at the Christmas market in Strasbourg, France. There are dead and wounded. A 29-year-old man is suspected of committing a crime.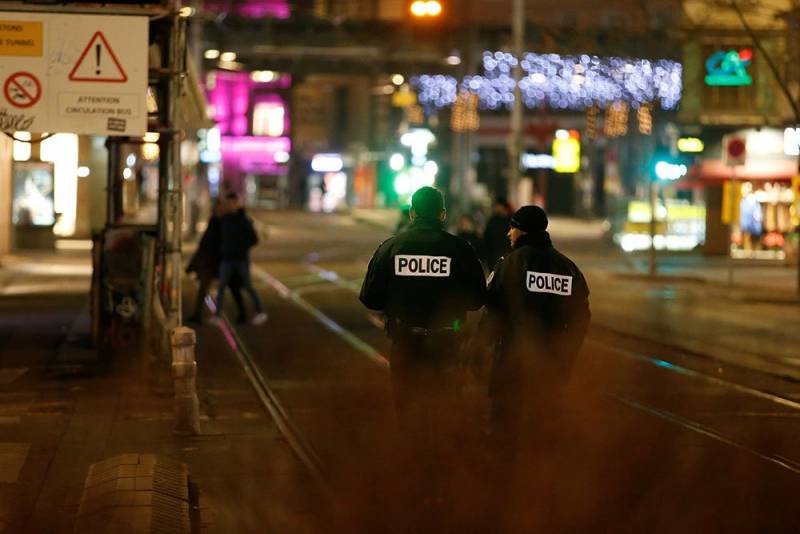 The head of the country's Interior Ministry, Christoph Castaner, arrived in the city. He announced the data on the victims of the incident: three dead, 12 injured. At the same time, six wounded are in critical condition. Some media reports that the death toll rose to four.
The criminal, as it turned out, shot not only at the Christmas market, but also in two other Strasbourg areas. He managed to escape - he grabbed a taxi car. The taxi driver claims that the attacker was injured while trying to detain. According to the French Minister of the Interior, 350 law enforcement officials are involved in his searches.
This man, in a very bad light, was familiar to law enforcement agencies for breaking the law for which he was sentenced in France and Germany.
- emphasized Castaner.
The message of the prefect of the Grand Est region gives details of what happened: the shooting started about 20 hours local time (22 hours Moscow time). The offender entered the fair from the side of the Corbo bridge and went in the direction of Orfevre street.
On the morning of December 12, the police attempted to detain the shooter, but that was not found at the address where he lived. During the search, several grenades were found in the room.
Authorities are taking enhanced security measures. The center of Strasbourg is cordoned off. A city center has been opened in which psychological assistance is provided to all those in need. The government has declared the highest level of danger and intends to introduce enhanced control at all Christmas markets, as well as at the borders of the country. In Strasbourg itself, mourning will be declared on December 13. In this regard, fairs will be closed in it, concerts and performances will be canceled, and rallies will be banned.
French President Emmanuel Macron held a meeting to discuss the incident. The head of state expressed his condolences to the relatives of the victims, the victims and the entire French people.
It is characteristic, however, that this attack occurred against the backdrop of mass demonstrations that began due to rising fuel prices. Later, the demands of the demonstrators began to concern other burning problems. In this light, the crime in Strasbourg looks very suspicious: to some extent, in this situation, it is beneficial to the authorities, who are seriously scared by the protests. There was a good reason to "tighten the screws" and distract people from their social requirements.
According to recent reports, the police tried to detain the shooter near Strasbourg Cathedral, but he was not there.