It became known that the price of imported gas coming to Ukraine from the EU countries in November 2018 reached another record high. It amounted to $ 339 per 1 thousand cubic meters. m. This is unanimously claimed by the Ukrainian media (for example, UNIAN) and state authorities (for example, the Ministry of Economic Development and Trade of Ukraine).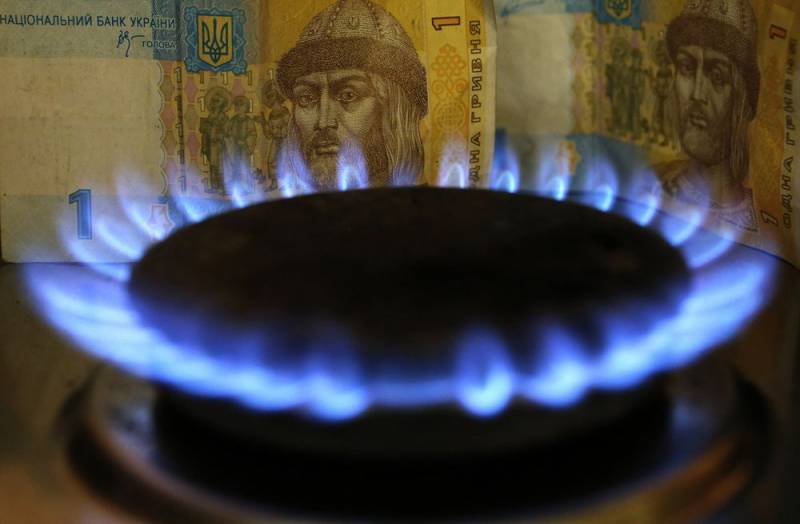 The State Fiscal Service of Ukraine was directly involved in the calculations, whose duties include the correct customs clearance of everything that moves across the Ukrainian border. And the surprise is not caused by the fact that gas has risen in price (it's the same as being surprised by the onset of winter), but by its record levels. $ 339 per 1 thousand cubic meters m. - this is a lot, but they say that this is not the limit.
For example, the cost of the October "European" gas for Ukraine was $ 323 per 1 cubic meters. m. And then, a month earlier, the commercial director of NK Naftogaz Ukrainy Yury Vitrenko (the son of the famous "progressive" socialist Natalya Vitrenko) solemnly announced this. He noted that gas from the European Union costs Ukraine more than Russian, but Kiev is aiming for Europe and that's it.
In general, the price of imported gas for Ukraine was sparing in 2018. From April to August, it did not exceed $ 300 per 1 thousand cubic meters. m., and often was much lower. And only in September the price exceeded the mark of $ 300 per 1 thousand cubic meters. m. Why in the summer of 2018, Kiev did not make reserves for the winter, remains a mystery for seven seals.
At the same time, at the end of February and the beginning of March 2018, Gazprom was offering Ukraine, according to Petro Poroshenko himself, gas at a price of $ 238,55 per 1 cubic meters. m., but the "guarantor" refused. At the same time, prices on the spot market in Europe ranged from 250-300 to 500 dollars.
These are the losses that the Russian Federation wanted Ukraine to suffer.
- Poroshenko calmly stated at a meeting with the management of Ukrtransgaz on March 3, 2018.
It should be added that in 2015 Ukraine "patriotically" refused to purchase "totalitarian" gas directly. Instead, she purchases all the same Russian gas by reverse from Europe, but more expensive. Indeed, such "patriotism" requires sacrifice.