US Secretary of State Mike Pompeo called the state, which, in his opinion, will pose the highest threat to Washington. And this time it's not even Russia. In an interview that Pompeo gave to journalist Hugh Hewitt, he considered China to be such a threat.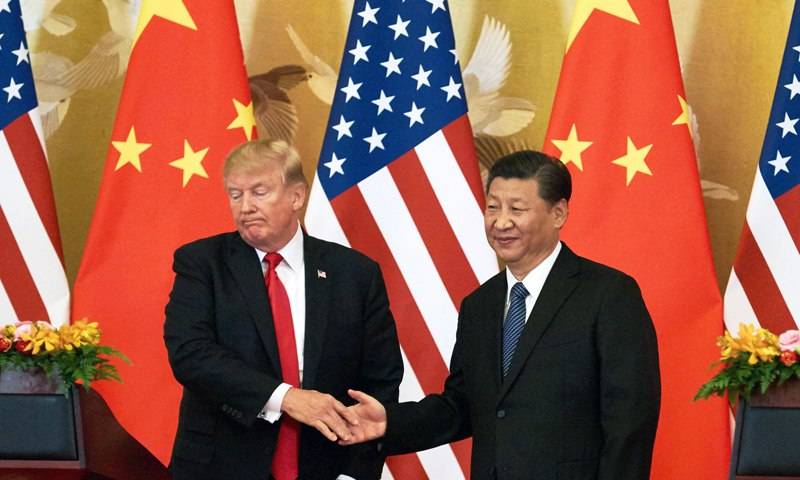 During the conversation, Hewitt asked his interlocutor a question in the following form:
Is the People's Republic of China the biggest threat to the West, even more serious than Russia or Iran?

The answer to this question was that there is no doubt about it. The demographic situation in China and its
economy
and
political
system. Thanks to all this, the Secretary of State noted, it is China, in the medium and long term, that will become the biggest problem that the United States will face.
The head of American diplomacy also accused Beijing of being too aggressive in some cases and even misleading Washington. For example, Chinese leader Xi Jinping allegedly assured US President Donald Trump that his country would not "militarize" the islands located in the South China Sea. In fact, Pompeo pointed out, the Chinese are actively building military facilities on these islands.
Characteristically, this statement by the US Secretary of State was made against the backdrop of a trade dispute between Washington and Beijing. At the last GXNUMX summit, US and PRC leaders made an attempt to resolve the differences. Time will tell whether it will lead to success, but Pompeo's words speak, rather, of the opposite.
Well, the conclusion reached by the Secretary of State is in the spirit of Washington's general policy, which seeks to maintain "readiness on all fronts."
On each of these fronts, the United States must secure a dominant role in the world.
- said Pompeo.