The "smart devices" shelf has arrived. This time, users will appreciate the innovative sunglasses. The gadget on the eve was introduced by the American company Bose and is already available in the US on pre-order. The new product will go on sale in January 2019.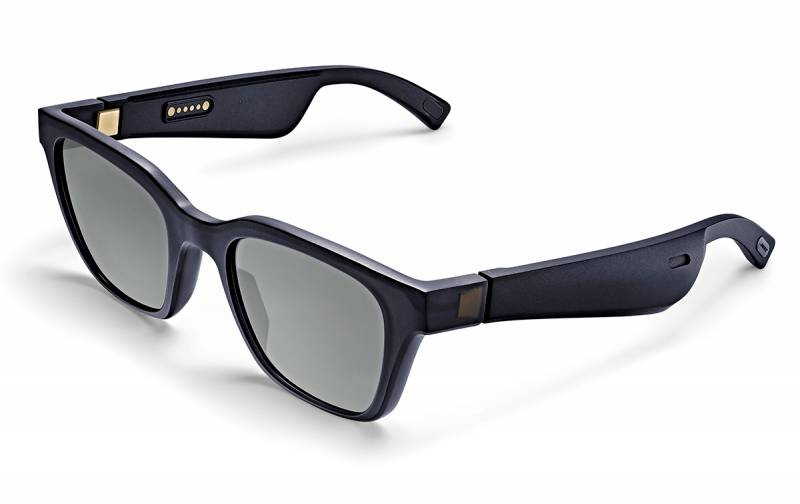 As for the glasses themselves, they are represented by two models: Alto and Rondo with an angular and rounded design. At the same time, the glass of the accessory is protected from scratches and can neutralize 99% of ultraviolet rays.
However, the main "highlight" of the device was its hardware filling. A special piezodynamic is built into the temples of the glasses, which transmits sound along the bones of the skull directly into the middle ear. Thus, you do not have to remove points or stop the track when communicating. In addition, the gadget is equipped with a microphone, multi-function button and a 9-axis motion sensor. With the help of "smart glasses" you can receive calls, listen to music, receive GPS prompts on your smartphone and use the voice assistant.
The battery lasts for 3,5 hours of active use of the accessory and for 12 hours in standby mode. The charging process itself takes no more than 2 hours. As it became known, the estimated cost of Bose Frames is $ 200. In European countries, a futuristic novelty will be available in the spring of 2019.