The Moldovan Constitutional Court once again decided to suspend the country's president Igor Dodon from his duties. The reason was the refusal of the head of state to approve some laws adopted by parliament.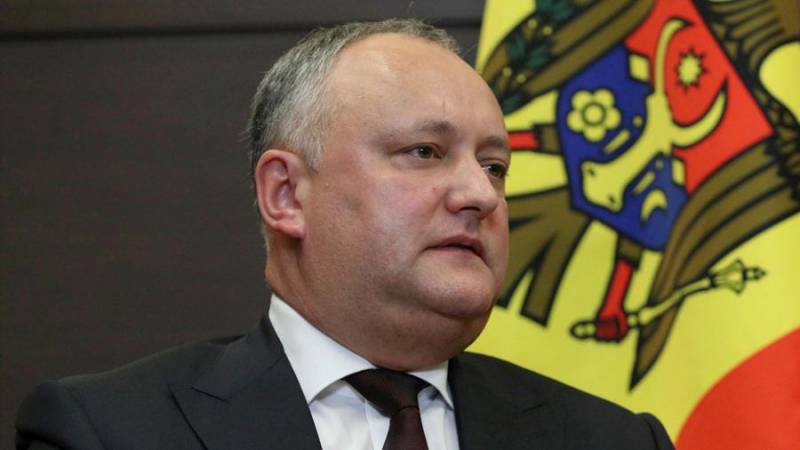 Chairman of the Constitutional Court Mihai Poalelunj believes that this decision is justified. He accused the president of refusing to fulfill his constitutional obligations. He referred to Article 91 of the Constitution of Moldova, according to which those laws that the head of state rejected would be signed by Speaker of the Parliament Andrian Candu.
It was the latter who sent a request to the Constitutional Court, in which he demanded the temporary removal of the Moldovan president from office. Together with him, the request was signed by Democrat Sergei Syrbu.
According to the Constitution, the Moldovan leader has the right to return a bill once before parliament. However, if deputies approve the law again, the president may be suspended from performing his duties for refusing to sign it. Then the law will be required to be signed by the head of parliament.
Igor Dodon refused to sign five laws that were re-approved by the country's legislature. One of them concerns the construction of a new building of the American embassy in the stadium. Another - says that May 9 should celebrate Europe Day. The third is the updated media broadcasting code. Two more relate to the carabinieri: now they are subordinate to the president of the country, and after the adoption of the law they will also have to submit to the government.
This situation has arisen in the country more than once. The thing is that Igor Dodon is committed to closer cooperation with Russia. The parliamentary majority, which affirms the composition of the government, has a different position: they are inclined towards rapprochement with the West.
However, the Moldovan president himself is not discouraged. He insists on his right not to sign laws that do not serve the interests of the people. He considers his temporary resignation "the last decision of the outgoing parliament" and hopes that after the parliamentary elections the situation in the country will change.