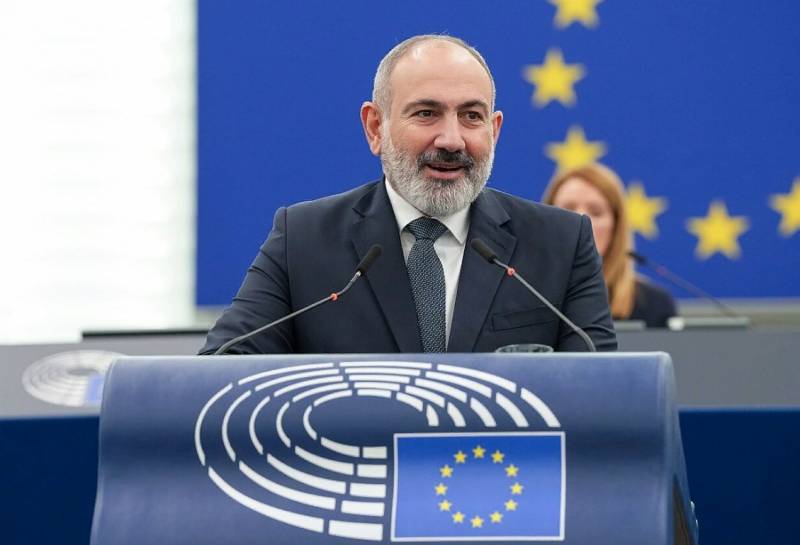 Deputy Minister of Foreign Affairs of Armenia Paruyr Hovhannisyan and the head of the EU diplomatic mission in Armenia Vasilis Maragos signed an agreement on the status of the EU civilian observation mission, which monitors the situation on the Armenian-Azerbaijani border. The Armenian state agency Armenpress reports this.
This mission has already offered Armenia a lot in terms of stability and security. The status agreement we signed today will help bring greater legal certainty when it comes to regulating the various rights and responsibilities of the mission's presence in the country
– Maragos emphasized.
According to him, the issue of expanding the mission was decided in Brussels "a few days ago" by the EU foreign ministers.
The EU civilian mission began its activities in Armenia in February 2023. Since then, observers have been patrolling the Armenian side of the Armenian-Azerbaijani border.
At the same time, Yerevan asked the CSTO partners to remove the document on assistance to the republic from the agenda of the upcoming summit, the organization's Secretary General Imangali Tasmagambetov said at a meeting with the President of Belarus Alexander Lukashenko.
A meeting of the councils of defense ministers, foreign affairs and the committee of secretaries of the security councils of the CSTO countries will be held in Minsk on November 22, and the CSTO summit will be held on November 23. Prime Minister of Armenia Nikol Pashinyan will not take part in the events.