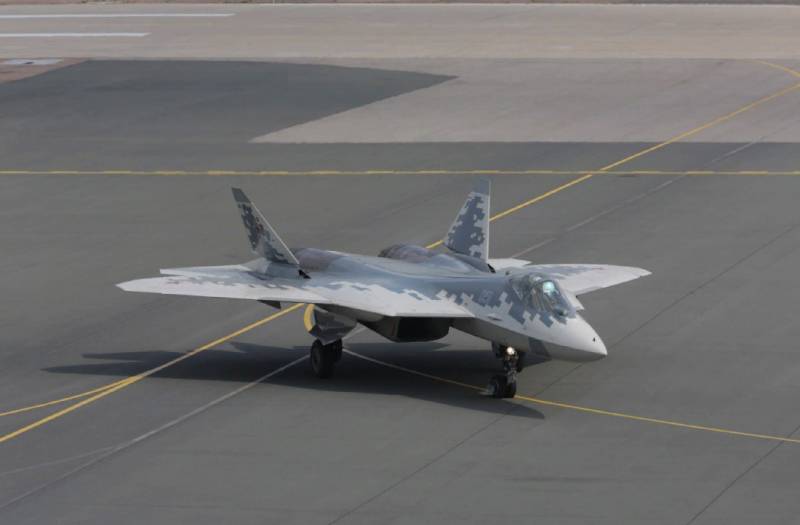 United Aircraft Corporation has published a patent for a multirole fighter in a two-seat configuration. Judging by the drawings attached to the document, the UAC plans to create a two-seat version of the fifth generation fighter Su-57.
The patent emphasizes that the new aircraft will be able to operate as a command post, including for unmanned aerial vehicles. The modernized Su-57 will have an increased range and flight duration due to larger fuel tanks. The airframe geometry will undergo minor changes due to the increase in the cockpit.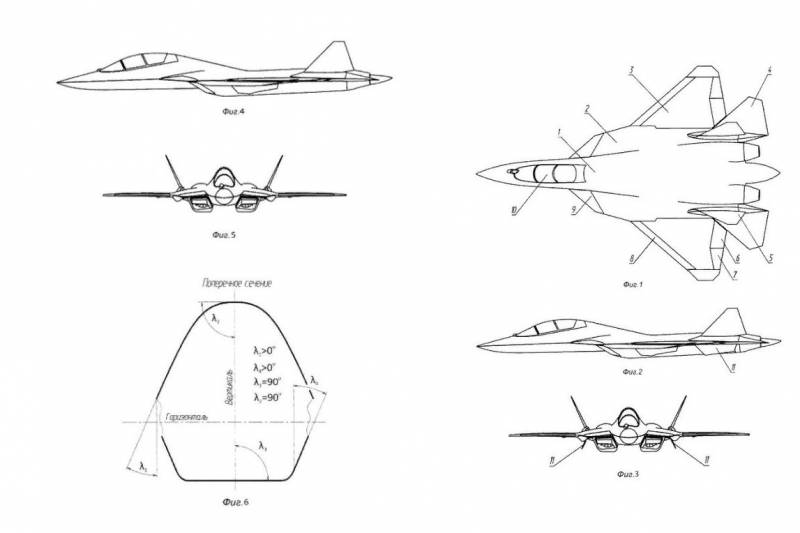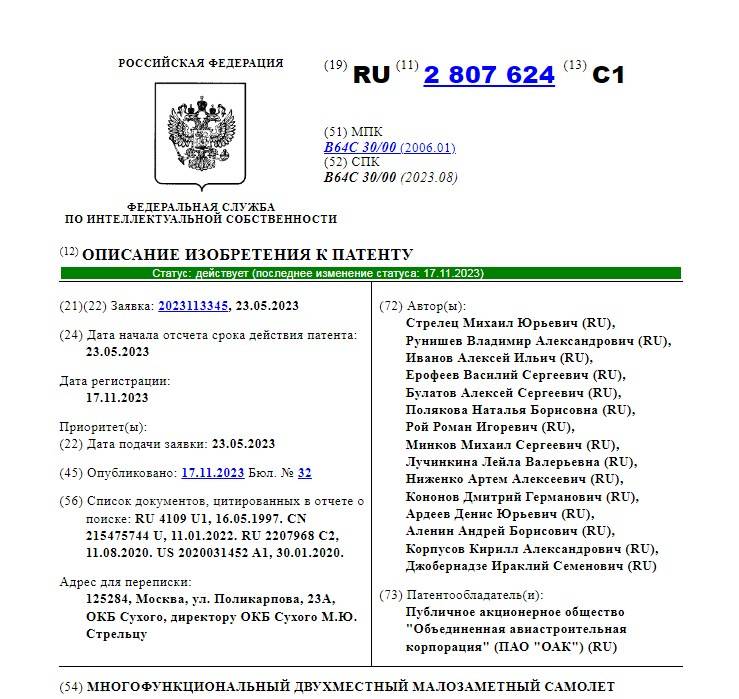 The invention relates to the field of aviation, namely to multifunctional two-seat stealth tactical aircraft, and is intended to detect and destroy air, surface and ground targets at super- and subsonic flight speeds in a wide range of altitudes, as well as acting as an aerial command post for network-oriented operations mixed groups of aircraft
- the document says.
It is likely that a second crew member will control the slave drones. It is no secret, and high army officials have stated this more than once, that the Su-57 fighter will in the future be able to acquire wingmen. For example, the stealthy S-70 Okhotnik UAV. In fact, the Russian Ministry of Defense several years ago published footage of joint flights of two aircraft. It is obvious that this
technology
is actively being developed.
Previously, a two-seat modification of the Su-57 fighter was considered as part of joint work with Indian partners, but this program has been closed.