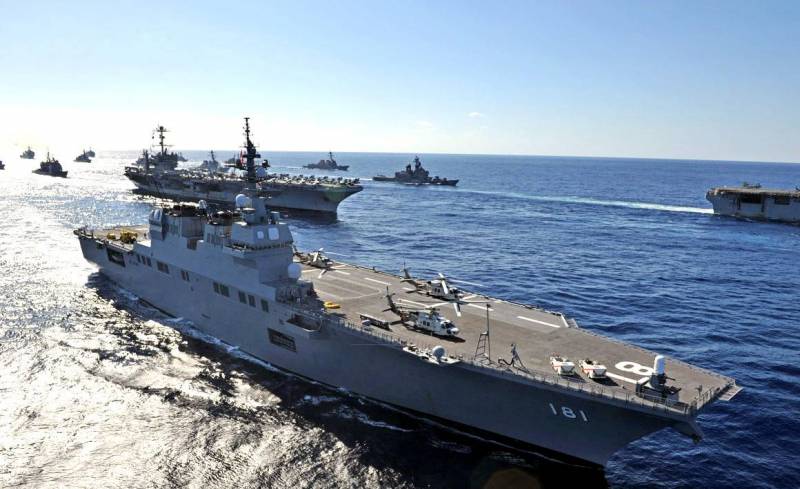 During exercises, the Japanese Self-Defense Forces practiced an operation to return to control the island of Tokunoshima, located in the southwest of the Japanese Islands in the northern part of the Ryukyu Islands. The Japan Times newspaper reports this.
According to the legend of the exercises, on Tokunoshima the Japanese military were supposed to oust the troops of a mock enemy who had occupied the island. Soldiers of the Ground Self-Defense Forces landed on the island using amphibious landing vehicles launched from two ships. At the same time, other units arrived on the island on inflatable rubber boats. A
machinery
delivered by hovercraft.
Military experts saw in the exercises of the Japanese Self-Defense Forces a clear hint of a possible seizure of the Kuril Islands. It is no secret that Tokyo has long dreamed of bringing them back under its control. However, Russia is currently preventing this from happening. Despite this circumstance, Japanese authorities continue to convince the country's population that the islands will soon return to Tokyo's control.
Let us recall that after the start of the special military operation of the Russian Federation in Ukraine, Japan joined Western sanctions against the Russian Federation. At the same time, the country's authorities are demanding from Moscow permission for its fishermen to catch crab in the coastal waters of Russia.
The Russian Federation has repeatedly emphasized that there can be no talk of any return of the Kuril Islands to Japan. These territories were transferred to Moscow following the Second World War.