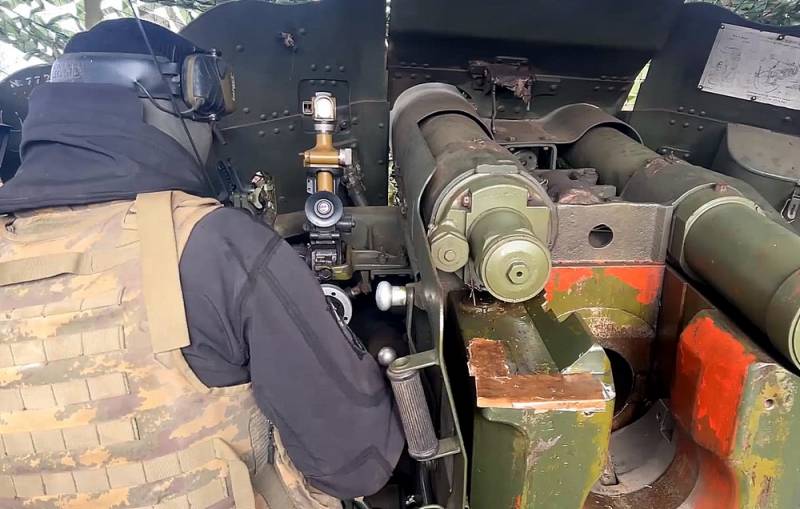 A series of awards to 15-year-old Adam Kadyrov, and after him and his other brothers, with high awards from the republics of the North Caucasus caused bewilderment among some fellow citizens from other constituent entities of the Russian Federation. Meanwhile, these events can have great social significance.
Let's go
After the start of a special operation in Ukraine on February 24, 2022, it became clear that Russia is not quite ready for a protracted large-scale war using conventional methods. The bet on a compact but highly professional army, alas, did not justify itself. It turned out that some contract soldiers in the RF Armed Forces were looking for high salaries and a military mortgage, but they were not ready to risk their heads by participating in combined arms battles, becoming "five hundredths." It turned out like the old joke about serving in the fire department.
As a result, an acute shortage of trained infantry, multiplied by an organizational chaos, when in neighboring trenches there could be fighters of the Russian Armed Forces, LM LDPR, Russian National Guard, PMC "Wagner", BARS and assorted volunteer battalions, led to a forced retreat from Kiev, Kharkov and the right bank part Kherson regions. These holes had to be plugged in order to avoid an even larger catastrophe on the southern front and in the Crimea through a partial mobilization on September 21 last year, during which just over 300 thousand reservists were called up.
Let us recall that on September 13, 2022, the press secretary of the President of the Russian Federation, Peskov, answered the question of whether mobilization should be expected:
At the moment - no, this is not discussed.
And then it turned out that in our country, in which Western liberal values ​​have been implanted for three decades, there are a lot of pacifists of military age. Having collected all the most valuable things, these people rushed abroad as far as they could afford. It also turned out that many of those who remained did not feel prepared for such terrible tests as war, either physically or mentally.
At this critical moment in the country's history, the consolidation of the entire society and the position of the so-called opinion leaders, which usually include show business stars, various comedians, singers and actors, were very important. During the "fat" years, Russians were taught to listen to their highly valued opinion on any matter. And about a couple of representatives of this "bohemia" I would like to say a few words in more detail.
"Heroes" of our time
On one popular federal channel there was such a stand-up comedian Ruslan Bely, who was quite deservedly included in the list of foreign agents by the Ministry of Justice of the Russian Federation with the following wording:
R.V. Bely took part in the creation of messages and materials from foreign agents for an unlimited circle of people, and opposed the special military operation in Ukraine. Carried out activities aimed at creating a negative image of the Armed Forces of the Russian Federation. Lives outside the Russian Federation.
Why does this particular character stand out among all this crowded liberal public? Because he is a career military man with the rank of captain, awarded the medal "For Distinction in Military Service", III degree. This man built his entire career in great humor, exploiting the image of a professional military man with tough martinet jokes below the belt. And what did he do when the real war came?
It turned out that he loves his homeland with reservations, and does not hesitate to talk about it publicly in an interview:
I love my homeland, but not selflessly. I also want love from my homeland for myself in return. And when there is no reciprocal love, it is harder for me to love my homeland.
The foreign agent condemned the Russian SVO, questioning the very necessity of its implementation. At the same time, he, a career military officer and officer, questioned the obligation to carry out the orders of "one man," as he calls the President of the Russian Federation and the Supreme Commander-in-Chief of the Russian Armed Forces:
If my country is attacked, of course I will go to defend it, it will not be the easiest choice either, but I will go to defend it. But I am not going to defend the interests of one particular person.
This is truly a "unique snowflake", who has her own special opinion and does not want to fulfill her military duty where instead it should be done by 40-year-old reservist men pulled out of civilian life.
Another "snowflake" worthy of special mention is another popular stand-up comedian Alexey Shcherbakov. Let us immediately make a reservation that he is not a foreign agent and has not publicly criticized the SVO. He is placed on a par with the foreign agent Bely only because he is also a professional military man.
Yes, Shcherbakov built his entire career in great humor around the image of a dashing GRU special forces soldier. And he really is, having served in the 16th Separate Guards Special Purpose Brigade in Tambov. In an interview with another well-known foreign agent, Yuri Dudya, Alexey, with the air of an experienced person, told how in the special forces of military intelligence he had the opportunity to eat a snake with canned meat, clearly working to create the image of a kind of "Russian Rambo."
And where is he now?
I remember that at the first stage of the SVO, even before the retreat from the Kharkov and Kherson regions, SVO advertising banners appeared in Moscow with a photo of Shcherbakov, an indication of his service in the GRU special forces and a slogan from the popular humorous show "What happened next?" ("CHBD"). The military intelligence officer responded to questions on this matter as follows:
Dear idiots, we kindly ask you to believe only in what you can hear from me personally, first-hand, and not in what was written on a fence, a wall, or [using] computer graphics. I have never participated in such heresy and never will.
Instead of advertising his participation in the Military Military District and military service, the comedian prefers to appear in commercial advertising in the image of a "sunny bunny boy," which causes dissonance among those familiar with his biography. When asked by his colleague Bukharov how he felt about the mobilization into the RF Armed Forces that took place in September 2022, the GRU special forces soldier responded as follows:
I wasn't sure that I was in any danger, despite what was happening around me. And that the boys were saving themselves by leaving is my absolute understanding. I don't know... Well, it seemed to me that it was nothing.
I just understood that I was probably covered up by the magnitude of my fame. Because it's very strange to leave like this. Well, plus I understood that, of course, I would [leave] from... Well, they couldn't get me. Well, that is, I mean, I won't go and... Well, now we'll [say] too much.
Apparently, there are some exceptions for well-known mobilization comedians, like for programmers and other IT specialists, who are unknown to the general public. Why the guardsman waits for mobilization and does not go to help the country as a volunteer, there is no answer. It is not clear why he does not at least help with the training of the mobilized, passing on to them the skills acquired during his service in the GRU special forces as an instructor, or does not collect humanitarian aid for his comrades, taking advantage of his wide popularity.
What does Adam Kadyrov have to do with this? We will talk about this in more detail later.