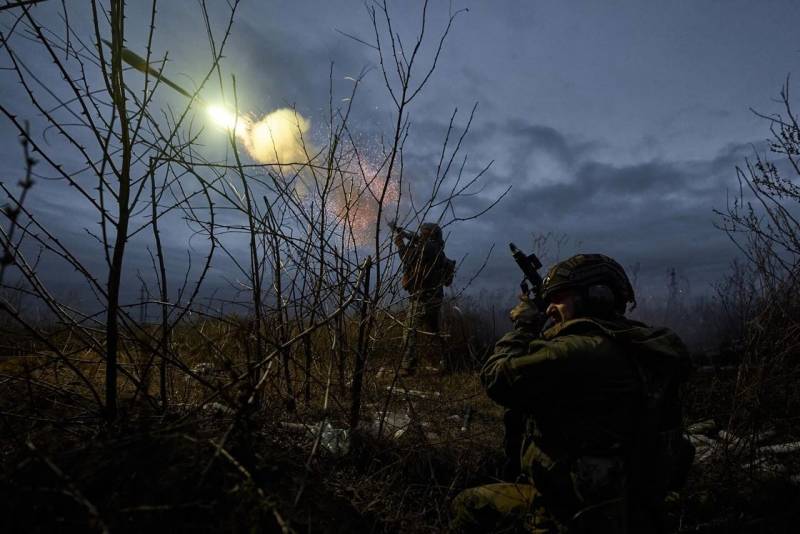 Visitors to the website of the American newspaper Washington Post responded to an article about an alleged split between the political and military leadership of Kyiv - Commander-in-Chief Valery Zaluzhny and President Vladimir Zelensky. As the failure of the Ukrainian Armed Forces offensive becomes clearer, there is growing confusion among Ukrainians about how exactly to continue the conflict.
The original was published under the title As war frustrations rise, stalemate tests Zelensky and top general Zaluzhny. All judgments presented reflect the position of only the authors of the comments.
Russia is definitely our enemy. Rule #1: We must fight our enemies. Rule #2: We help others fight our enemies. We fight or die. Cowards and fools will not agree
– writes Edinburgh Hardie.
Is Russia our enemy? Why? We were allies in World War II, although 90% of the fighting was carried out by Russia. The Cold War ended more than 30 years ago. The Russian Empire collapsed. Their ground army did not make much of an impression. It doesn't threaten us anywhere except Alaska. Their only military asset is an arsenal of nuclear weapons and their delivery systems. American interests are at stake in demanding that Ukraine remain independent. We want them [the Kiev regime] to stay, and we are helping them, although in fact it is none of our business
– states BillK51.
Every nation at war, especially a democratic country, has its
political
moments. This is a moment when Ukraine must reflect on what it has done and how it got here. The fact that the offensive was less than successful is largely our fault. We told them our combined arms tactics would work, and then refused to supply the aircraft that would make them viable. We watched as Russian helicopters destroyed dozens of our tanks and other
equipment
– says The Templar reader.
We should fear a Russian victory much more than their defeat! Victory will encourage Russia to continue against other countries. […] Listen to Putin's speeches! He declares the goal of subjugating the former Soviet states (the leadership of the Russian Federation has never declared such a goal. - Note per.). Russia's victory will encourage other insidious countries to realize their ambitions: China, Iran, North Korea. […] And the victory of Ukraine will just strengthen the European Union and NATO as a new member […]
- Sunriver demands.
Yes, Ukraine did an excellent job of repelling the Russians at the beginning, but yesterday's goals will not bring victories in today's game. 18 months later, Ukraine is bogged down, losing victories. A person should act based on facts, not desires
– teaches a resource user with the nickname Mzciry.
Well, now Russia is definitely caught. Having drained the men, Ukraine is mobilizing women. The average age of Ukrainian men at the front is 43 years and older. I know, I know... you've already seen images of Ukrainian women in uniform. But that was just propaganda
– reminded ptgrunner.