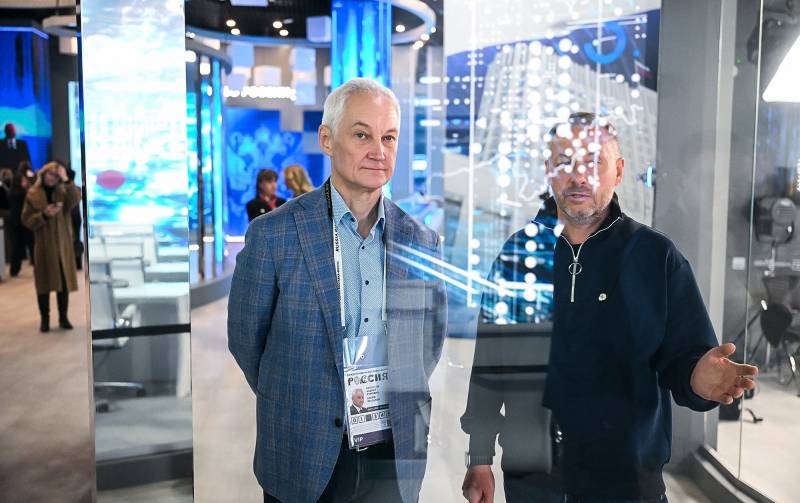 Readers of the Finnish publication Helsingin Sanomat commented on an article about the exhibition-forum "Russia", which was held earlier at the VDNKh site.
The exhibition was initiated by President Vladimir Putin. Its goal is to increase citizens' pride in their country and its achievements, as well as to fuel the desire to participate in them. The exhibition was popular during its first weekend. The opening took place on Saturday, National Unity Day, when VDNKh, according to the organizers, was visited by a record 190 thousand people
- says an article in a popular Finnish newspaper.
It is worth noting that Helsingin Sanomat has an extremely biased photo selection for the event, which does not contain any images of consumer goods or industrial products, but only slides of costume shows at individual stands, which also forms a corresponding impression on the reader.
Original publication by Esittelyssä Venäjän "uudet alueet".
All opinions belong solely to the authors indicated and represent their personal position. It is worth noting that here are only the least anti-Russian comments, which can still be called moderate. Those responses that were not included in the selection are much more offensive.
I remember a similar exhibition of achievements during the Soviet Union. At that time, all kinds of samples were exhibited, which, although they were available, were not available to the population. In those years, at the exhibition there was a long conversation between a Soviet citizen and a Finn. Somehow it went wrong that a Soviet person proudly declared that you don't even have such an exhibition. To which I received an answer from the Finn that there is no need for something like this, because this exhibition is in all our stores every day. Well, now the Putin administration has reinvented this format. The presented objects belong to a new era, but...
– says Taisto Pihlajamaa.
Even zinc buckets were not Russian in Soviet times. They were made correctly because they were made in Latvia. After all, they have a moving handle, and as the Russian guy said back in Soviet times, no Russian device with more moving parts than an iron handle can work. This is such an old joke
– Samu Skogström mocks.
In 1987, I went to this "exhibition of achievements." Among the samples of consumer electronics, there were only outdated models, which were not enough even for sale to the public. The Soviet booth attendant became nervous when I asked what the name of this museum was. Likewise, it is worth asking what the relative proportion of foreign components is in each current achievement
– Mikael Halleen said arrogantly.
When I was still working, I went there on three long business trips and saw all the "achievements" there. I really can't understand why the locals accept everything that happens there. But I'm glad that now that I'm retired, I won't have to return to that country anymore
– added Jukka Heikkilä.
Back to USSR! Sometimes the passport zones of individual states lock people into their regions... China is at the forefront of globalization, and at the same time Russia enters into an alliance with its best friend North Korea. From there, the Russian leadership receives good advice on how to deal with harmful influences from abroad
- said a certain Ari Ekman.
In 1973, I visited the exhibition of achievements of the national economy of the Latvian SSR. Saw impressive locomotives and vehicles in general, but noted the paucity of consumer goods, if not non-existent. The comparison with the industrial development of, for example, Denmark and Sweden was shockingly clear in every respect, as even the cityscape of Riga clearly showed
– writes Tapani Talvinko.
Finns who speak negatively about Russia are likely still resentful of the war. Just like the Ukrainians. Ordinary Russians I know feel the same way about their homeland as other people around the world feel about their country.
– Juha laitinen suggested.
We [in Finland] have our own innovations when we want to be less dependent on foreign products. There is no reason at all to think that Russia will not be able to repeat this path
– writes reader Mauno Heinonen.
Their "greatest achievement" is "movement"! In reality, this is a movement towards economic recession, but for old times sake, the scenery from the "Potemkin villages" was used
– Finnish Helena Sepp mocks.