The detained Ukrainian sailors - participants in the provocation in the Kerch Strait - are themselves annoyed that they were forced to violate the Russian border. In addition, they did not fully realize what the consequences might be. This was told by the Commissioner for Human Rights in the Russian Federation Tatyana Moskalkova.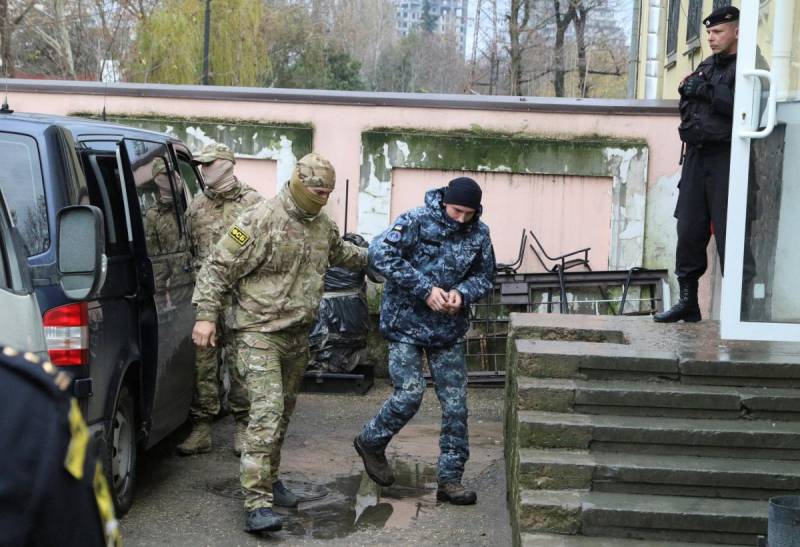 She visited three sailors - those who were injured during the incident on November 25 and are currently undergoing treatment in the medical unit of the Moscow sailor's detention center "Sailor Silence". We are talking about Vasily Soroka, Andrei Eider and Andrei Artemenko.
Following the meeting, Moskalkova shared what they told her about the incident in the Kerch Strait. According to her, two of these three people said that they themselves did not know how it happened. And one said:
I'm a simple sailor, where they said to swim, and sailed there. I'm with everyone on the team
Moskalkova added that they did not express regret about what happened, because they did not realize what position they were in.
One could see by his intonation and disappointment that he had fallen into this position, and the experience, and the fact that until the end - two of them for sure - did not understand the possible consequences, and in general, that they violate the border
- said the Ombudsman.
As for the third detainee, who is in the same medical unit, he generally kept very closed. The Commissioner for Human Rights also emphasized that all victims receive the necessary medical care in full and enhanced nutrition. They do not complain about the conditions of detention.