The US administration is making tremendous efforts to lower world oil prices as low as possible and thereby trigger another
economic
global crisis. Recently we
Reported
how Washington is trying to convince OPEC to abandon a deal with Russia. And so, on December 6, 2018, Bloomberg reported that the United States exported more oil for the first time in 75 years than it imported.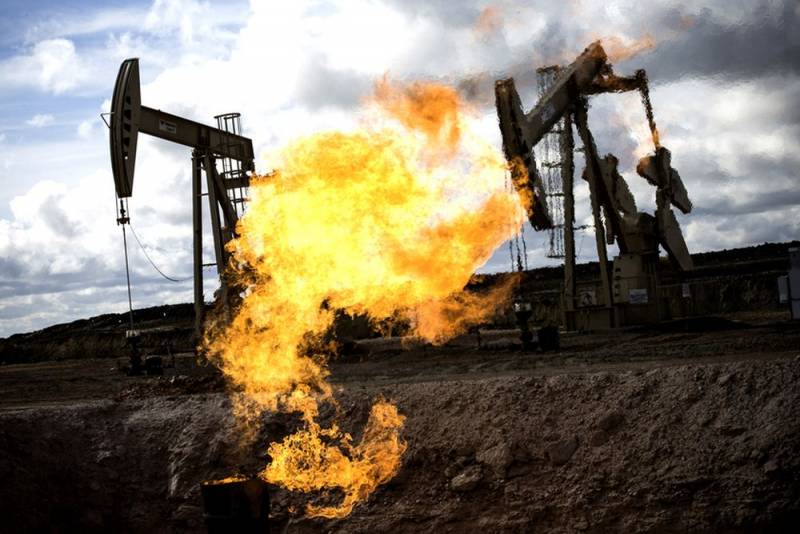 Indeed, last week the United States sold 211 thousand barrels of crude oil and petroleum products. per day more than imported. At the same time, Bloomberg analysts predict that in the future the US will buy more oil than sell. And this is understandable, because the incident can be considered as another link in the long chain to achieve the desired result for the US administration, which was mentioned above.
Bloomberg said that this happened due to a short-term and sharp decline in US oil imports and a simultaneous increase to a record level of hydrocarbon exports, and this result was achieved. But this cannot last long for obvious reasons. That is why the agency indicates that this is a short-term phenomenon, but they are silent that it can be man-made.
The agency reports that in 2018, US oil imports exceeded exports by an average of 3 million barrels. in a day. And even earlier, in 2005, this figure generally reached 12 million bar. per day and even exceeded it.
Surprisingly, some experts against the background of the short-term phenomenon described above are already making loud statements.
We are becoming the dominant power in the world's energy sector.
- Michael Lynch, President of the Strategic Energy & Economic Research analytical company, told Bloomberg in a promising and self-confident manner, and immediately made a clarification.
However, due to the fact that the changes are progressive, I do not think that this will lead to a real revolution. But one must think that OPEC will take this into account when reflecting on a reduction in oil production.
- the expert said the deepest desire of the US administration.
It should be noted that additional volumes of oil appeared in the USA after the start of the second shale "revolution". And by the spring of 2019, they promise to break a new production record, breaking the mark of 12 million bar. oil per day. So soon we will find out that the United States will succeed.