Recently we
Reported
as the United States conducts air reconnaissance near the Kuban and Crimea from the Black Sea. Now it became known that on December 6, 2018, the U.S. Air Force reconnaissance aircraft OS-135B flew along the northern borders of Crimea, flying it over Lake Sivash in the airspace of Ukraine. It is reported by Interfax, citing monitoring data from Western aviation resources.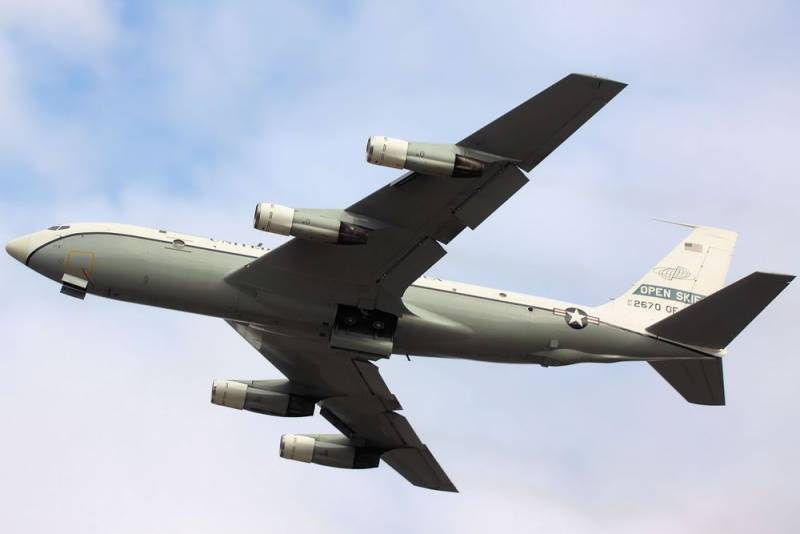 According to Western resources, so far flights of US reconnaissance aircraft in this area have not previously been recorded. Moreover, OS-135B are designed for observation flights under the Open Skies agreement. However, since the scout did not fly into Russia, and the Americans did not have such intentions initially, they might not have notified about the flight.
It is clarified that OS-135B flew from Kiev Borispol Airport, after which it flew along the entire northern border of Crimea from Perekop to the Sea of ​​Azov at an altitude of about three thousand meters. It is clarified that flying over Lake Sivash, it was very close to the border of Russia, and in the Perekop area it flew at a distance of 10 km. from Russian territory. However, he was only 50 km. from the city of Dzhankoy, where, according to the Russian military, the S-400 air defense division is located.
Meanwhile, near the southwestern and southern coast of Crimea, a many-hour flight of a long-range electronic intelligence aircraft of the US Navy EP-3E Aries II was recorded. A sea scout flew from the Greek base of Suda Bay located on the island of Crete.
But that is not all. On December 6, 2018, the U.S. Air Force strategic reconnaissance aircraft RC-135V flew for many hours near the borders of the Kaliningrad region, as well as Belarus, using the Polish airspace. And it should be noted that the Americans have noticeably intensified.