On December 5, 2018, U.S. President Donald Trump called on OPEC member countries to abandon the deal to reduce oil production (referred to as OPEC +) in order to maintain low prices. He wrote about this on his Twitter.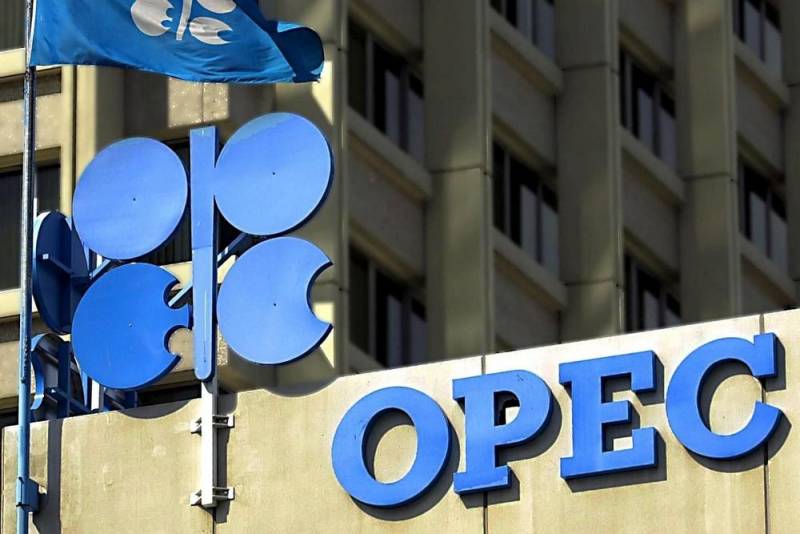 I hope OPEC will retain its flows without abbreviations. The world does not need expensive oil, it does not want high prices!
- wrote Trump.
Before this, Trump sent Brian Hook, US Special Representative for Iran, to Vienna (the capital of Austria, where OPEC headquarters is located), who is December 5, 2018
I spent
meeting with Saudi Arabian Energy Minister Khalid al-Falih. After all, Washington really needs Riyadh to abandon the OPEC + deal, in which Russia is participating.
It must be recalled that before this, Russian President Vladimir Putin and Crown Prince of Saudi Arabia Mohammed bin Salman al-Saud agreed to extend the OPEC + agreement. State leaders agreed to reduce oil production in order to achieve reasonable prices. This happened on December 1, 2018 at the 13th G20 Summit in Argentine Buenos Aires, which we
Reported
earlier. The United States did not like this very much, since Russia and Saudi Arabia broke the trend of Washington diligently built to reduce the cost of oil on the world market.
For clarity, it is necessary to clarify that the global
the economy
jumps in the energy market are extremely contraindicated. They can lead to various, including protracted, economic crises of a planetary scale. Which, incidentally, is apparently being achieved in Washington. Vibrations are harmful to both exporters and importers. And the danger is both low prices and high. Therefore, stability, predictability and the "golden mean" of prices, which are important for normal development, are beneficial for the global economy.
At the same time, negotiations between Russia and OPEC countries on specific volumes of oil production that need to be reduced are ongoing. It is obvious that the absence of Iran in OPEC + (for obvious reasons) can survive the agreement, but the absence of Russia (the leading oil producing country on the planet) makes the agreement senseless. The preliminary OPEC meeting should be held on December 6, 2018, and the final decision should be made and announced on December 7, 2018.