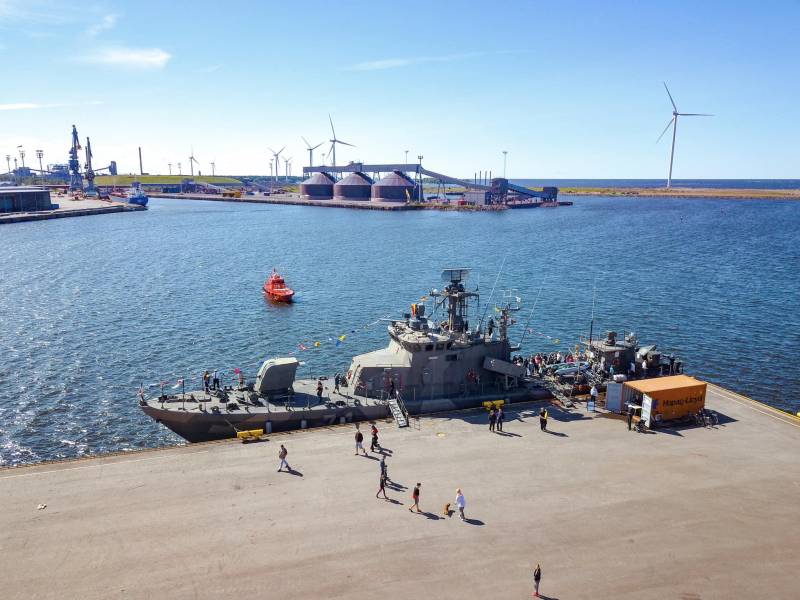 Finnish readers of the country's main newspaper, Helsingin Sanomat, commented on an article that talks about the possibility of a blockade of Russian shipping in the Baltic by NATO warships, which Helsinki recently joined.
Latvian President Edgars Rinkevics last week proposed that NATO consider closing the Baltic Sea to Russian shipping if it is determined that the Russian Federation is responsible for damage to the Balticconnector gas pipeline and undersea communications cables, the text says.
Original publication: Venäläisministeri: Itämerta ei tulla koskaan muuttamaan Naton "järveksi". All opinions are those of the credited authors alone.
Finns comments:
In the Baltic we must do the same as Russia in the Sea of ​​Azov. Russia's tanker fleet is so terrible that ships without ice reinforcement should not be allowed into the Baltic Sea on grounds of environmental risks. Access to ports of other Baltic Sea countries should also be prohibited. This is a rogue
– a user from Finland with the nickname Martti Nurmi is eager to fight.
Nobody really believes that the Baltic Sea is a NATO internal sea. I think there is no point in even talking about it. The Baltic Sea littoral states are independent states and neither NATO nor anyone else is at war with Russia. The Russian Federation is verbally at war with the West. But if the international maritime zones of the Baltic Sea are closed to the Russians, the war will cease to be verbal
– Osmo Pekkarinen entered the conversation.
It makes sense to block the navigation of Russian ships in the Baltic Sea for several months. Otherwise, everything will continue as it is now, and we can prepare for new surprises
– Juhani Poutanen supported the Baltic idea.
When will Russia learn to understand the seriousness of its actions?
– asked Antti Jääskeläinen.
I hope the investigation goes well. I believe that a Russian specially equipped submarine pulled the pipe as it slowly passed under the Chinese ship. Either without the knowledge of the Chinese, or with their knowledge
– stated the version of marko alatalo.
Air traffic is carefully controlled. Similar shipping monitoring could be carried out under NATO leadership for civilian vessels from non-EU countries. Deviation from the declared route plan entails a military check and, if necessary, the return of the vessel to the route
– suggests a reader named Petteri Vartiainen.