Sberbank of Russia PJSC, which is the largest bank in Russia and the CIS, as well as in Central and Eastern Europe, has announced that it is increasing the upper age limit for obtaining a consumer loan. Now clients of this financial institution, who are already 65 years old, can count on getting a loan provided that it is repaid before the age of 70.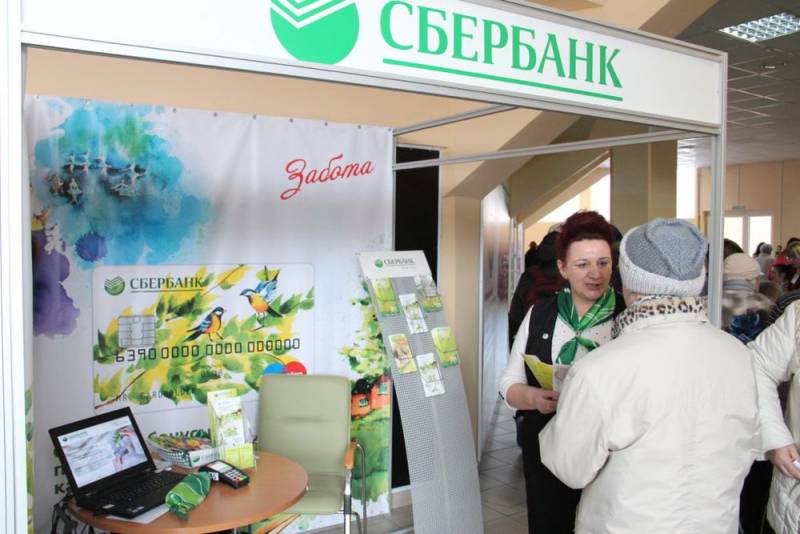 It should be noted that as of November 1, 2018, the bank's net assets amounted to 26 billion rubles. Its capital amounted to 895,48 billion rubles, the loan portfolio was 4 billion rubles, and liabilities to the population - 127,58 billion rubles.
At the same time, the head of Sberbank German Gref announced in September 2018 that the bank plans to increase the maximum age for a mortgage, in connection with the planned pension changes in the country. Gref added that Sberbank is preparing a number of special banking products for people of retirement age. And this is correct, because if the age of retirement of citizens increases, then the age limit must also be raised to receive loans. Everyone will benefit from this.
The bank is actively monitoring what is happening. Indeed, currently every third working pensioner invests his money in urgent accounts. 80% of pensioners own debit cards, and 13% of those over 55 years old have credit cards. At the same time, 63% of pensioners use the Mobile Bank service. This suggests that pensioners are actively using banking services and services.
Thus, Svetlana Kirsanova, deputy chairman of the board of Sberbank, said that the bank "sees" the desire of Russians of retirement age to expand their capabilities, including through consumer loans. After all, the availability of certain financial resources directly affects the quality of life. She added that the pension segment is one of the highest priorities for the bank. And the creation of products in it is not only a business, but also a social mission of the bank.