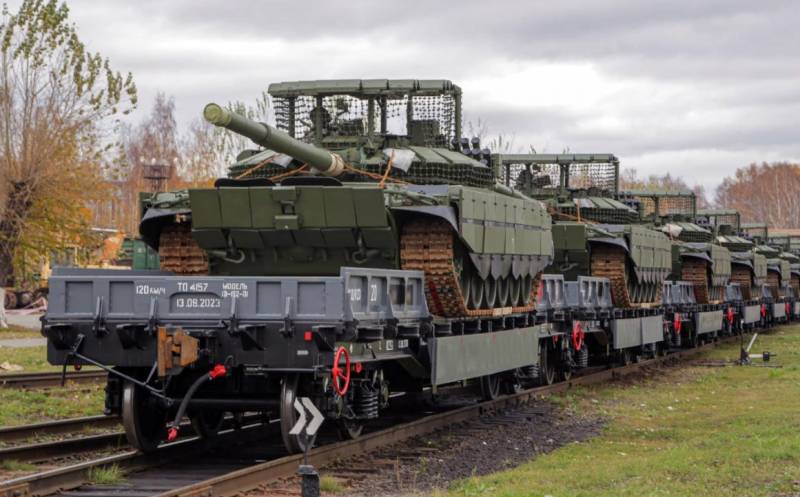 The Russian army began making new changes to the T-90M tanks, especially to the armor design. Turkish sources report this. It is emphasized that the best tank of the Russian Federation has proven its resistance to numerous anti-tank mines, ATGMs and various anti-tank missiles with extremely low losses in battle.
However, as we know, there is no limit to perfection. Therefore, Russian designers have already made several significant changes to the 90 version of the T-2024M tank. We are primarily talking about placing new protection on the turrets of combat vehicles.
It must protect the tank and crew from attacks from FPV drones and kamikaze UAVs, as well as from missiles or ammunition coming from above. New coating and mesh are being installed on and around the turret to prevent internal shrapnel damage.
Another change affected the frontal armor. It is enhanced by a new type of dynamic protection, which is very thick. It is noted that it was made taking into account the experience of war in order to be able to take part in direct massive armored attacks.
Turkish sources note that the design of the armor around the tank has undergone major improvements. A large number of innovations are also in the fire control system, thermal imaging cameras, night vision cameras, rangefinder, aiming systems and various suspension and engine parts.
This new T-90M model is being prepared for a major operation and a recently produced batch of 36 vehicles was delivered to the Russian Army
– Turkish sources note.
Let us add that the Russian T-90M tank has already proven its effectiveness in the air defense zone. In many respects it is significantly superior to Western combat vehicles.