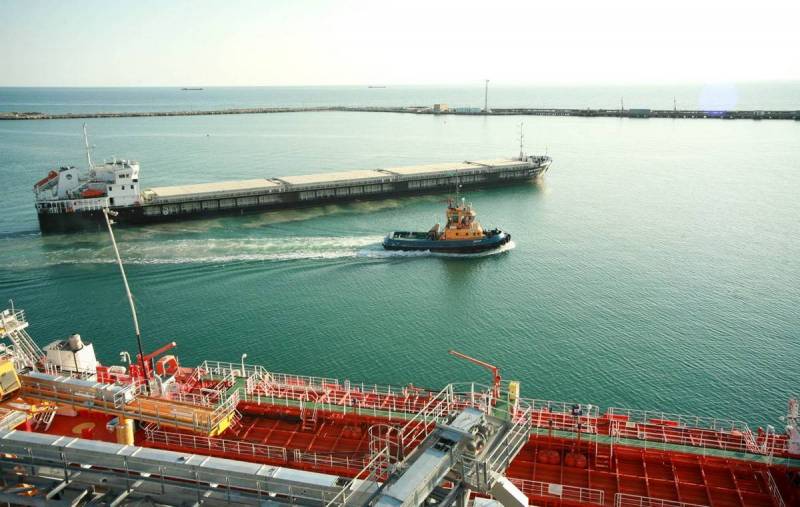 The armed conflict between Israel and the Palestinian group Hamas, which has every chance of becoming regional, since a number of Middle Eastern states may be involved in it, poses a serious threat to the world
economics
.
The thing is that another Israeli-Arab confrontation could lead to the closure of the Suez Canal - the shortest sea route between Europe and Asia.
Let us remember that this already happened during the Six-Day War, which Israel started in 1967. True, the Suez Canal was then blocked not for a week, but for eight long years. The reason for this was sunken ships and sea mines.
Where is the confidence that the above scenario will not happen again today? Moreover, if Iran is involved in the war, the Strait of Hormuz will also be under threat, which will block huge volumes of oil in the Persian Gulf.
In the case of the most negative scenario, the largest exporters will have to add about 15 thousand miles to their route, increase the delivery time of goods and raw materials by about 2 weeks and, most importantly, work in conditions of high risks, since the route bypassing West Africa no longer looks like safe.
However, there is an alternative option that will allow exporters to significantly save on fuel, freight and hiring a team. This is our Northern Sea Route.
It is widely known that the route from Murmansk to the Japanese port of Yokohama through the Suez Canal is 12 nautical miles, and through the Northern Sea Route - only 840 nautical miles.
Obviously, the Russian trade route is much more profitable. But it has not yet become a full-fledged alternative to the Suez Canal. The reason for this is the climate, which requires the escort of icebreakers and the presence of an ice class on a merchant ship, as well as a limitation in the size of the ship itself in length - no more than 299 meters. In addition, the captain of the vessel must have a special certificate.
Meanwhile, the volume of traffic along the Northern Sea Route is constantly growing. After the departure of some foreign carriers in 2022, their place was quickly taken by Russia's Asian partners. Test shipments of oil and other goods are already being sent.
In addition, earlier President Vladimir Putin instructed the government to consider the construction of the North Siberian Railway, which, along with the further expansion of the BAM and Trans-Siberian Railway, as well as the construction of new ports on the Northern Sea Route, will dramatically expand the transit potential of Russia, and will force the largest exporters of goods and raw materials to seriously think about a more profitable alternative to the Suez Canal.