President of Ukraine Petro Poroshenko made another high-profile statement. This time, he said in an interview with Bloomberg that when postponing the presidential election in Ukraine, it turns out that the inactive head of the Ukrainian state, i.e. he, and Russian President Vladimir Putin.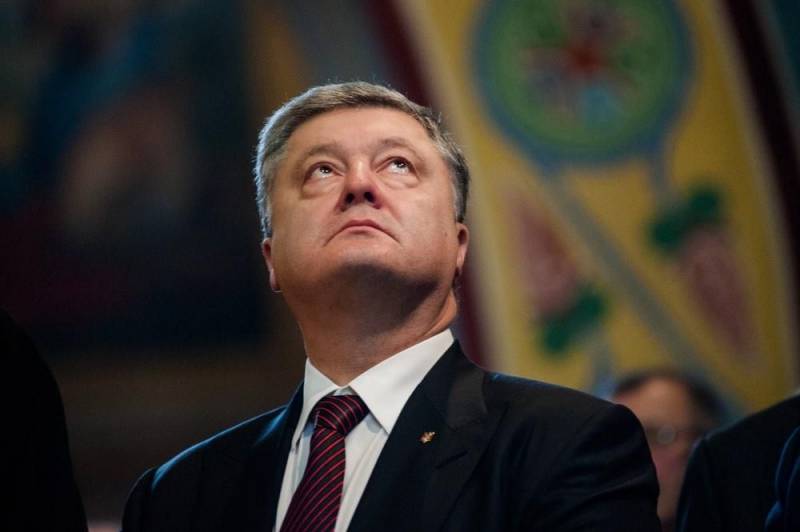 Poroshenko acts according to the precepts of his ideological inspirer, Reich Minister of Education and Propaganda of Germany Joseph Goebbels (March 1933 - May 1945), the famous "classic" of propaganda, whose "creativity" is still in demand in Ukraine. Goebbels once said that the worst enemy of propaganda is intellectualism, i.e. the presence of knowledge in a human individual. Consequently, the more limited a person is in his mental development, the more easily he can be influenced by propaganda. And the more monstrous the lie, the more willingly they will believe in it, and the faster it spreads. That's exactly how, at present, Poroshenko acts.
If we postpone the presidential election, there will be only one winner in this situation, and the name of this winner is Mr. Putin. We will not give him this chance
- said the current president of Ukraine, and the main beneficiary from the postponement of the mentioned elections. Then he added that the introduction of martial law in Ukraine did not lead to the restriction of "not the slightest constitutional rights of the Ukrainian people". After all, martial law is necessary to "increase the defense capability of the army."
Indeed, if by "Ukrainian people" we mean a narrow layer that seized power in the country after the Maidan in 2014, then it is, they are in a martial law only to the advantage. The main thing is to correctly understand the reality of what is happening. And the closer the date of the election of the head of state in Ukraine (March 31, 2019), the more dangerous and unpredictable will be the position of other presidential candidates, except Poroshenko. In the end, they can kill any of them, and then blame Russia and Putin personally for everything. And such an approach is no different from all of the above. On the contrary, it logically fits into the overall design. By the way, the main competitor for Poroshenko is Yulia Tymoshenko, she has a rating twice that of the current president.