On December 4, 2018, two-day talks between the heads of the foreign affairs agencies of NATO countries began in Brussels. There are two main topics on the agenda: the Treaty on the Elimination of Intermediate-Range and Shorter-Range Missiles (INF Treaty) and criticism of Russia.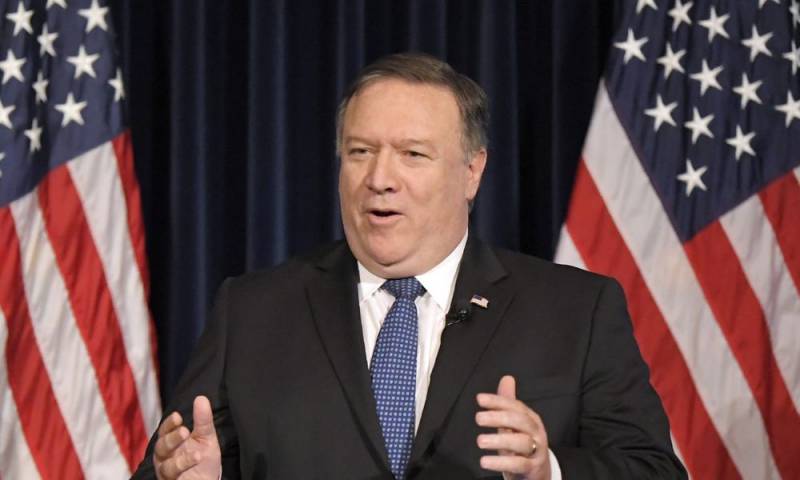 At a press conference, the head of the US State Department, Mike Pompeo, addressed the media, he said that Washington expects Moscow to return to the INF Treaty within two months. If this does not happen, the United States will suspend its obligations under the agreement. At the same time, he clarified that during all this time Washington will not produce, test and deploy missiles falling under the INF Treaty.
After these 60 days we will see what will happen
- declared Pompeo.
Moscow's reaction to such an ultimatum was lightning fast. Russian Foreign Ministry spokeswoman Maria Zakharova said that Moscow is strictly implementing the agreement and Washington is well aware of this.
In turn, the chairman of the Savfed committee on international affairs, Vladimir Dzhabarov, told RIA
News
that Moscow has already handed over to Washington all documents confirming the implementation of the DRMSD, therefore, the allegations of violation of this agreement are not substantiated. According to Jabarov, Russia will respond to US actions in a mirror. If Washington leaves the INF Treaty and starts deploying missiles in Europe, Russia will increase the number of such missiles in the European part of the country.
Previously we
Reported
as US President Donald Trump decided to quit the DRSM. Moreover, Washington has claims not so much against Moscow as against Beijing. China is not a party to this treaty, since it was signed only by the USA and the USSR in 1987. And China has the right to develop, test and deploy any missiles, including those subject to the INF Treaty.
This is very worrying for Washington, which did not find anything else and began to find fault with Moscow and blame it for nothing. By the way, Pompeo is a former CIA director who, upon assuming the post of secretary of state, took an oath to fight Russia.
In addition, according to a statement by Russian Foreign Minister Sergei Lavrov, Moscow has certain questions for the United States. For example, why the US is deploying ground installations in Europe (Poland and Romania) that are capable of using Tomahawk cruise missiles, which is prohibited by the INF Treaty.