On December 4, 2018, it became known that the President of Ukraine Petro Poroshenko instructed the Minister of Justice Pavel Petrenko to prepare a lawsuit against Russia in connection with the incident that took place on November 25, 2018. This became known from the words of Poroshenko himself when he was at a meeting with relatives of the detained Ukrainian sailors, whom he himself was sent to provoke in the territorial waters of Russia.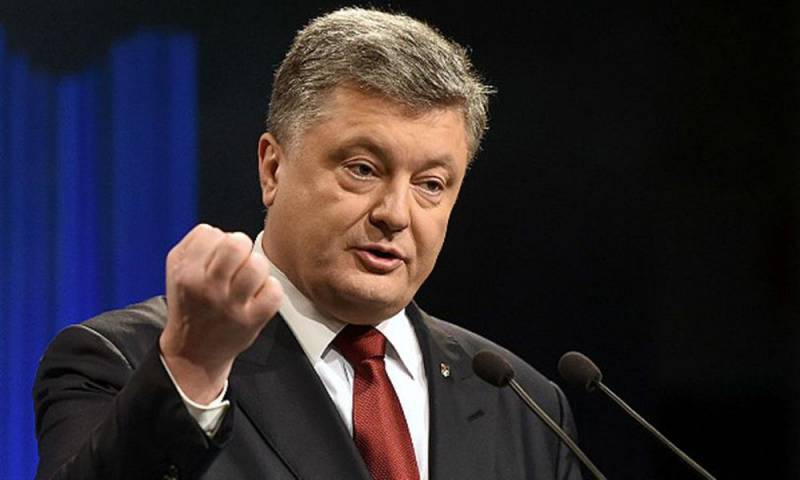 Today, instructions were given to the Minister of Justice to complete the preparation of a lawsuit against Russia for this act of aggression, so that those who gave these orders would be held accountable.
- said Poroshenko.
At the same time, Poroshenko did not specify what Ukraine recognized as its prisoners of war as prisoners of war, which they began to actively talk about in Kiev. And this means that these sailors in Ukraine Poroshenko and are not needed for nothing. In reality, he is not going to change them for anyone and will not, at least until the election. He specially sent them to Russia for this.
But Poroshenko, once again expressed confidence that the international partners of Kiev, all as one will be imbued with the problems of Ukraine and take care of the fate of the detained sailors, as well as take strict measures against the Russians involved in the detention. He repeated once again that this should be the reaction of the whole world to another "aggression" of Russia. He specified that foreign lawyers had already been involved, and he very much hoped that Russia would be responsible for its "treachery".
Most likely, the lawsuit is being prepared in the International Court of Justice, one of the six main organs of the UN. And although Poroshenko did not openly say this, there is nowhere to file such a lawsuit on our planet. So we look forward to the development of events.