In Brussels, preparations are under way for an important meeting of the heads of the foreign affairs agencies of the NATO countries, which is to be held on December 6, 2018. And Alliance Secretary General Jens Stoltenberg periodically has to communicate with journalists.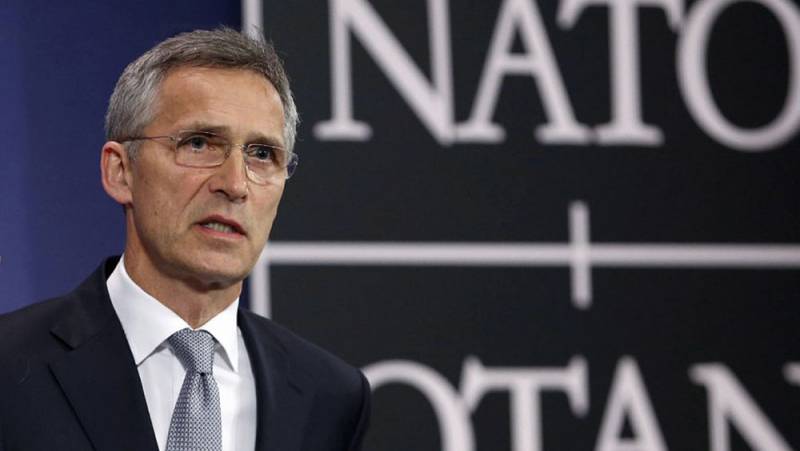 In one of these short approaches, he was asked the question "can Ukraine hope for NATO help in the event of a clear attack from Russia." After which Jens Stoltenberg evaded a direct answer, starting to say that all the allies already provide
political
support Kiev and will contribute to the modernization and strengthening of its armed forces.
It was noticeable that Jens Stoltenberg was nervous, he was not particularly interested in Ukraine now, with its five-year "Kremlin aggression". The main problem for NATO is the situation surrounding the agreement on the elimination of intermediate and shorter-range missiles (INF Treaty). This is a "headache"! Although the issues of Ukrainian ships and their crews detained by Russian border guards in the Kerch Strait on November 25, 2018, Jens Stoltenberg promised to pay attention.
All allies provide strong political and practical support to Ukraine. Ukraine is not a member of NATO, but we support its territorial integrity, we urge the Russian Federation to release sailors and ships. NATO allies will continue to help strengthen and modernize the Ukrainian Armed Forces, NATO also helps through various trust funds in the field of cybersecurity, also helps to modernize the Ukrainian Navy
- said Stoltenberg.
The question begs. And did the NATO Secretary General precisely see the Ukrainian Navy, which he was going to help modernize? The tugboat Yany Kapu (Krasnoperekopsk) built in 1974, boats of the Gyurza-M type and other boats of these formidable Navy. What can be upgraded there at all? There you need to create a fleet from scratch! Most likely, the secretary general simply did not orient and became confused, thinking about something else. And he listens to statements about the "Russian threat" regularly and not only from Ukraine. He has a whole choir there, starting from the Baltic states and Scandinavia, where he comes from.