It became known that the issue of exchanging the captain of the Russian seiner Nord, Vladimir Gorbenko, held in Ukraine, for the captain of the Ukrainian ship YaMK-0041 Viktor Novitsky, who is in the Crimea, is being decided. This was announced by the senator from Sevastopol Olga Timofeeva at a meeting of the committee of the Federation Council on Regulations.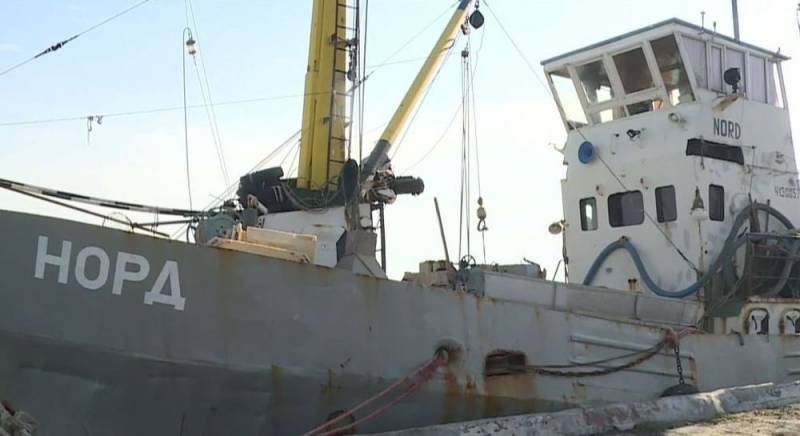 It should be noted that earlier seven members of the Nord seiner crew were exchanged for seven Ukrainian sailors, some of which were from the YaMK-0041 fishing vessel. Moreover, Russia did not initially object to such an exchange of ship crews.
We remind you that on March 25, 2018, in the Sea of ​​Azov, the Kiev authorities actually seized the Russian ship Nord and its crew, consisting of Russian citizens (all have Russian passports). Two sailors then managed to return home through Belarus, but seven were detained. But the captain of "Nord", the Ukrainian authorities decided to "sew" the illegal border crossing in order to harm the state, for which he faces 5 years in prison under Ukrainian law.
By a fortunate coincidence, on May 4, 2018, the Ukrainian fishing vessel YaMK-0041 decided to violate the ban on catching flounders off the Crimean coast. After which the ship was detained by Russian border guards for poaching in exceptional
economic
zone of Russia. The ship was seized, criminal proceedings were instituted, and its captain Viktor Novitsky was placed in the Simferopol detention center (recently released for subscription).
Indeed, on board the Ukrainian vessel valuable species of fish were banned for fishing: 161 specimens of flounder-kalkan, 4 specimens of grass crab and 3 Black Sea sharks of katran were discovered. Unfortunately, 46 guinea pigs, 17 flounder-kalkans and 2 katrans died in Ukrainian poaching networks. And then they started talking about the exchange of captains.