The American expert community has long been alarmed and claims that Washington lost to Moscow in the race for the Arctic. For example, the US icebreaker fleet is in a deplorable state, the country has only two ships. And the study of this issue took up NBC.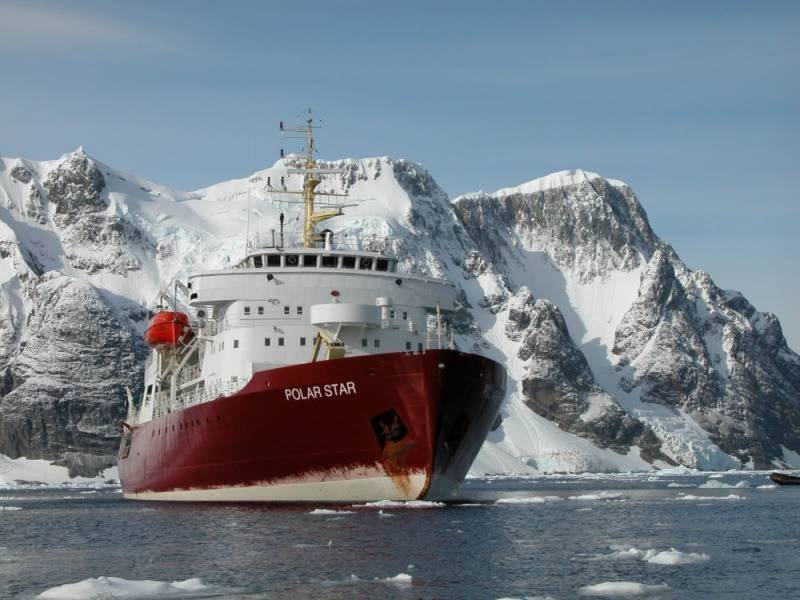 NBC clarifies that one of the existing icebreakers is the Polar Star built in 1976, but it regularly breaks down and fails. The second icebreaker "Healy" is younger, built in 2000, but is capable of performing only scientific tasks, i.e. he cannot engage in pilotage.
At the same time, ice is melting and someone needs to protect US interests beyond the Arctic Circle. But according to the most optimistic scenario, only in 2023 in the Arctic, perhaps, a new American icebreaker will appear. But this is not a fact.
However, Russia has 40 icebreakers in the Arctic and Moscow clearly does not plan to stop there, announcing that it will build another 11. And Russia does not spare funds for this business. But the US administration sees other priorities and spends money on strengthening the border with Mexico, NBC emphasizes. Even the $ 750 million that President Donald Trump promised to allocate for a new icebreaker went to build a wall.
The channel quotes John Garamendi, a California congressman, who said the United States simply ignored the Arctic and lost the future main sea route between Asia and Europe. In his opinion, control of the US ocean will also cede to Russia and China.
In turn, political scientist Heather Conley said that the United States, as the largest maritime power in the world, just sits and hopes that a ship built forty years ago can survive afloat.
NBC notes that Washington recognized the importance of the Arctic during World War II, it was then that seven icebreakers were built, three of which operated off the coast of the USSR. It was the heyday of the American icebreaker fleet, but that was all.