Just recently, oil prices on world trading floors were rapidly declining, and all
pointed out
that it's a long-running trend. And so, on the morning of December 3, 2018, futures per barrel (barrel of 159 liters) of Brent crude oil, for delivery in February 2018, jumped to the $ 62,5 mark. The growth was 5%, compared to November 30, 2018, when a barrel of Brent crude was worth $ 59,46.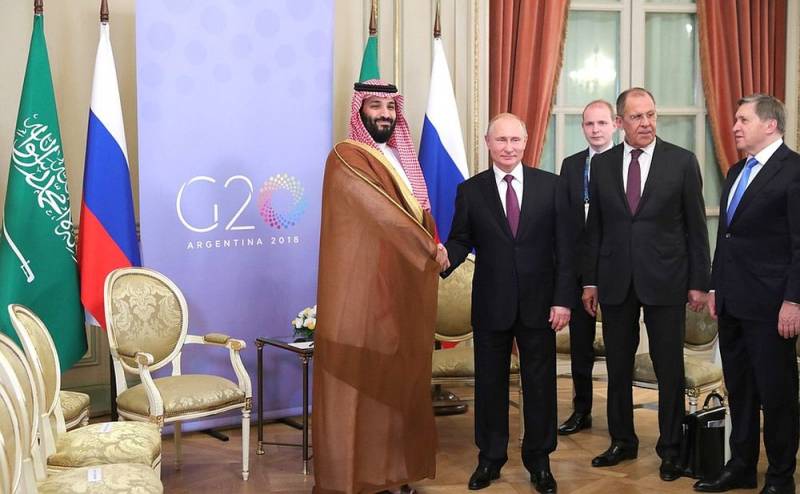 The reason the oil price started to rise on the London ICE is simple. This happened amid reports that Russia and Saudi Arabia agreed to extend the OPEC + agreement.
It should be noted that during the period from November 30 to December 1, 2018, the 13th G20 summit was held in Buenos Aires, Argentina. It was there, on December 1, 2018, that President of Russia Vladimir Putin and Crown Prince of Saudi Arabia, Mohammed bin Salman al-Saud, came to mutual understanding.
We remind you that according to OPEC + oil-producing countries have committed to reduce oil production in order to achieve reasonable prices. In fact, Moscow and Riyadh have broken the trend towards a decrease in oil prices on world sites.
After all, before that, London and Washington very carefully lowered world prices, manipulating information about increasing oil reserves in the United States. And in November 2018, they managed to reduce the price by 21,6%, this is a record figure for the last ten years.