On December 2, 2018, the RQ-4B Global Hawk strategic reconnaissance drone materialized once again off the Black Sea coast of Russia. He spent eight hours alone wandering around the neighborhood and actively searching for something.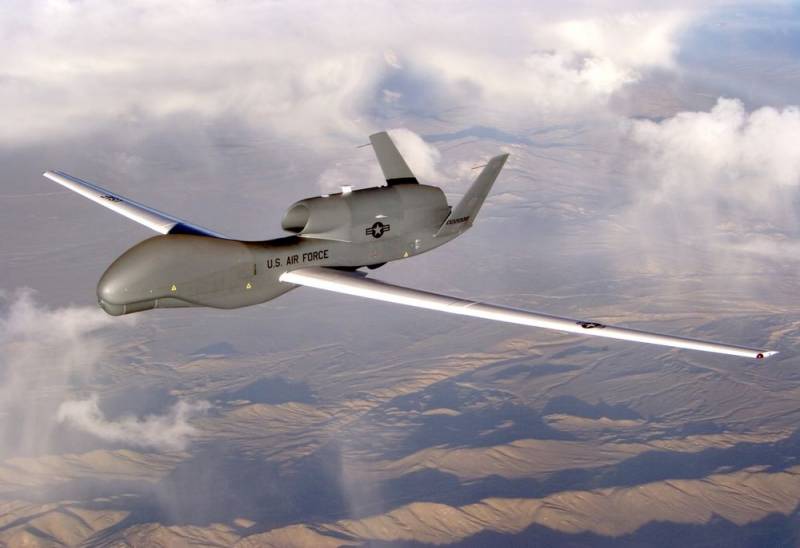 What the Americans could "lose" off the coast of Crimea and the Kuban is unknown, but the Kerch Strait region is openly worrying about them. After all, after some time the Boeing P-8A Poseidon patrol anti-submarine aircraft joined the drone and together they continued air reconnaissance.
It should be noted that both Global Hawk and Poseidon are based at the NATO air base Sigonella (Sicily Island, Italy). From there they fly to admire the picturesque lands of the Black Sea coast of Russia that they like so much that they are ready to fly so far, and regularly. At the same time, one should not forget that the Americans have the opportunity to use the territory and infrastructure of Ukraine and Romania.
By the way, they both flew at a distance of 35-45 kilometers from the Russian coast, i.e. they did not fly into the territorial waters of Russia. After all, they can conduct electronic reconnaissance at a distance of hundreds of kilometers. At the same time, Global Hawk can be in the sky for up to 30 hours. And only since November 25, 2018, nine such visits have already been recorded.